SOUTHEAST VENTURE'S INFLUENTIAL PAST, PRESENT, AND FUTURE
Southeast Venture was founded in 1981 by Dick Sorenson & George Volkert. Already experienced developers in Atlanta with Cousins Properties, Dick and George brought their expertise and vision to establish Southeast Venture as one of Nashville's premier real estate and development firms. They also firmly established a culture of honesty, integrity and excellence that still exists today.
Within two decades, five partners and new services such as architecture and interior design had been added to our firm. By the time Southeast Venture hit its 30-year mark, a strategic decision was made to bring in a third generation of partners and grow our services even further. While our business was thriving and the fruits of our labors were becoming visual landmarks in the greater Nashville area, one thing remained the same: That culture of honesty and excellence stood fast, morphing into a team of professionals who respect one another and share in their commitment to exceeding customer expectations.
Today, we are presenting opportunities for people to continue that legacy, generating employment in Middle Tennessee and creating beautiful buildings inside and out that are strengthening our community. Our multi-disciplined approach to real estate, design and development services makes Southeast Venture unique in commercial real estate in this region. Our three disciplines collaborate closely in visualizing a site or property's potential and providing a wide array of solutions in response to specific client needs.
Explore the timeline below for an introduction to the history of our firm.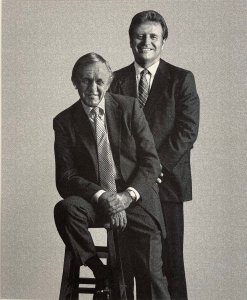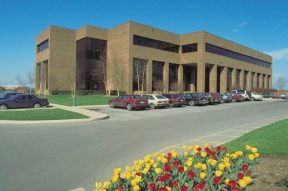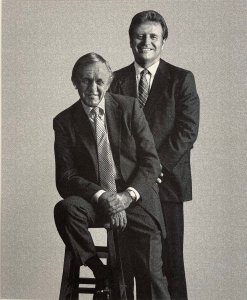 1981
Founders, Dick Sorenson & George Volkert, launch Southeast Venture. Founded on a culture of honesty, integrity, and excellence, Southeast Venture quickly establishes a reputation as one of Nashville's premier real estate and development firms.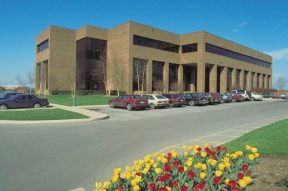 1981
Southeast Venture's commences construction on its first development project, Perimeter Park. Completed in 1987, Perimeter Park included the build-out of 4 office buildings, Perimeter Park I-IV.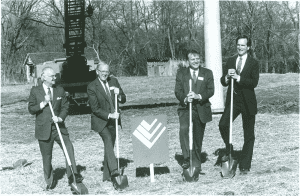 1988
Work begins on Cool Springs — Southeast Venture serves as the original developer on the 1100-acre development.
By the end of this year, Southeast Venture has made 4 key hires–Wood Caldwell, Cam Sorenson, Axson West, and Paul Plummer. The addition of these 4 leaders sets the tone for Southeast Venture's commitment to creating a culture of honesty, integrity, and excellence.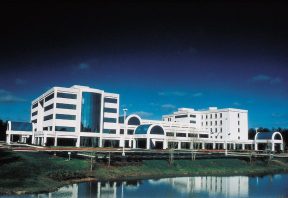 1991
Southeast Venture oversees development of Lakeview Regional Medical Center in Covington, Louisiana. The 167-bed hospital and 85,000 SF Medical Office Building was completed in 1994 for Healthtrust.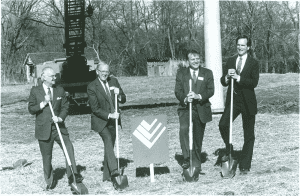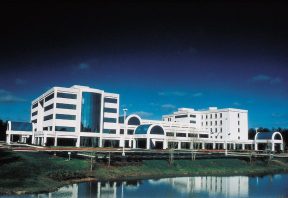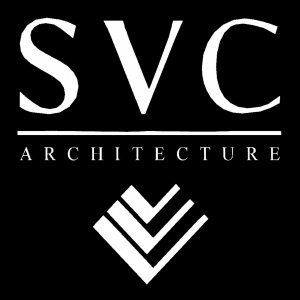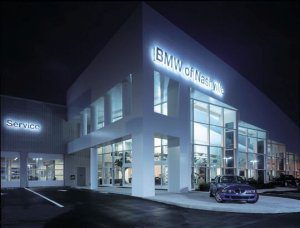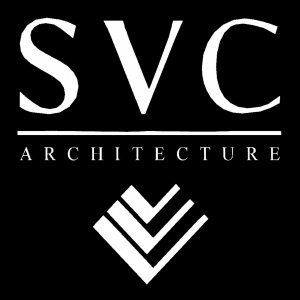 1996
Southeast Venture formally establishes the Design Services division — led by Paul Plummer and long-time SV Senior Architect, Gaius Overton.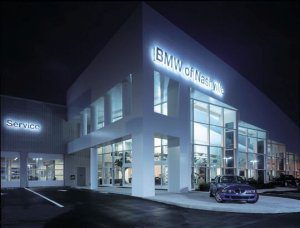 1996
SV's long-term working relationship with H.G. Hill Realty Co. begins with providing design and brokerage services for the master plan of Armory Hill at Powell Avenue and Armory Drive, which includes the relocation of BMW of Nashville.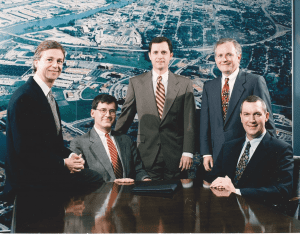 1998
Southeast Venture expands its operations by merging with Randy Parham's company, MetroCenter Management Inc., creating a dominant foothold of future development, leasing, sales, and property management within MetroCenter and bringing Parham on as a principal.
With this merger, Southeast Venture continues expanding it's brokerage department under the leadership of Axson West.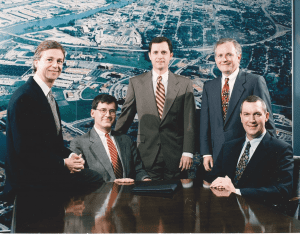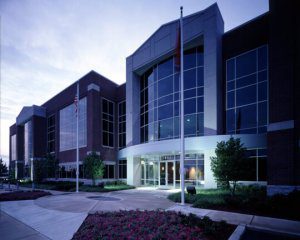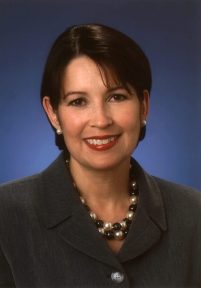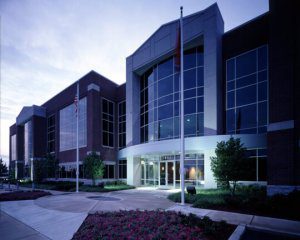 2000
Southeast Venture is retained by H.G. Hill Realty Co. to design and lease the Armory Hill Office Building, Southeast Venture's largest office building assignment at the time.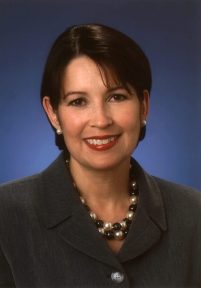 2000
With the addition of Ginny Caldwell, Southeast Venture expands design services to include Interior Design.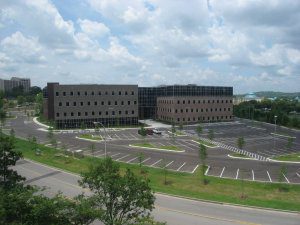 2006
Southeast Venture breaks ground on Tennessee Department of Labor located in MetroCenter, the company's largest development project to date. The 249,000 SF building is completed in 2007.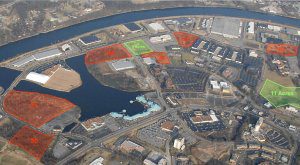 2007
Southeast Venture acquires the remaining undeveloped property (52 acres) in MetroCenter.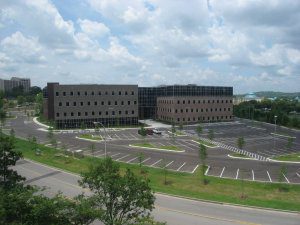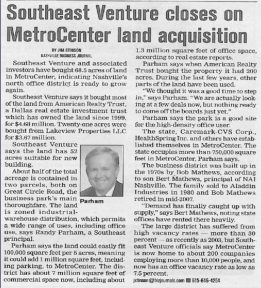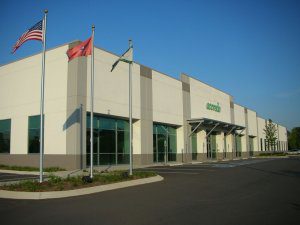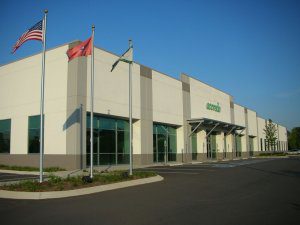 2007
Southeast Venture breaks ground on build-to-suit development for Accredo Health. The 50,000 SF building is completed in 2008.
2010
Southeast Venture breaks ground on Healthspring's office campus in MetroCenter. Delivered in 2 Phases, this 171,000+ SF development was completed in 2012. This project led to Southeast Venture's 2011 NAIOP Developer of the Year award and won the 2012 NAIOP Office Development of the Year.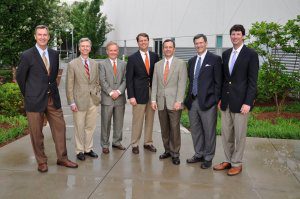 2011
Signaling a continued commitment to brokerage,  Michael Finucane and Todd Alexander are made principals. At this time, Southeast Venture's brokerage team has grown from 3 brokers in 1998 to 10 brokers.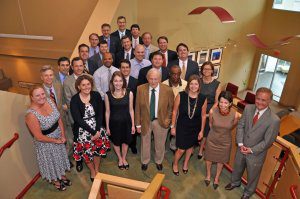 2011
Southeast Venture celebrates it's 30th year!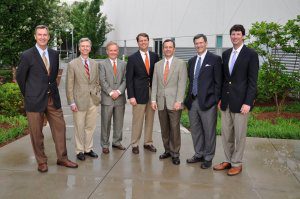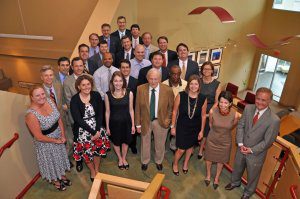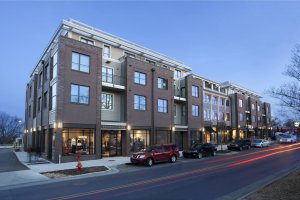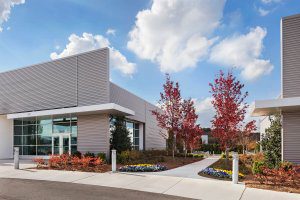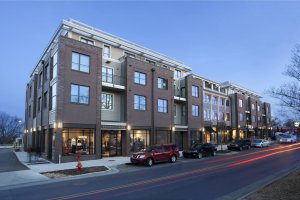 2012
12 South Flats, a 90-unit multi-family project with 10,000 SF of neighborhood-oriented retail, breaks ground. It is Southeast Venture's first joint venture with H.G. Hill Realty Co. The project was awarded the 2015 ULI Excellence in Development Award, Large Project – Private Sector.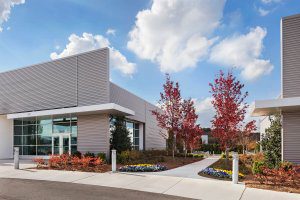 2015
Southeast Venture breaks ground on a two-phase, 151,000 SF development consisting of 3 high-density, Class A office buildings at Mallory Park. Within two years, the development was completed and fully-leased. Phase I, a single 88,000 SF building, was leased to Quorum Health. Phase II, which consisted of two buildings totaling more than 63,000 SF, was leased to Verus Healthcare and Snapworx.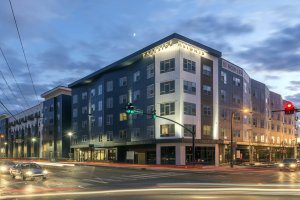 2016
Southeast Venture breaks ground on Eastside Heights. This 249-unit mixed-use multi-family project at the gateway to East Nashville was completed in 2017. The way-finding mural, visible from the inner-loop has become an iconic landmark as one enters east Nashville.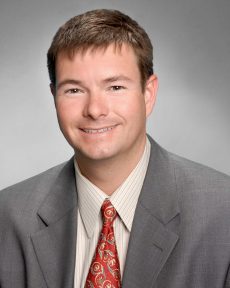 2017
Jon Petty, director of retail commercial services, is made a principal. Under his leadership, Southeast Venture Brokerage becomes one of the leaders in retail-focused landlord and tenant representation, as well as acquisition and disposition in Middle Tennessee.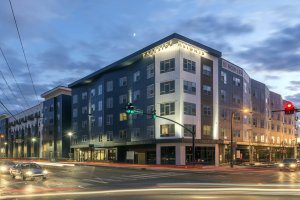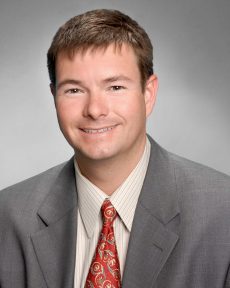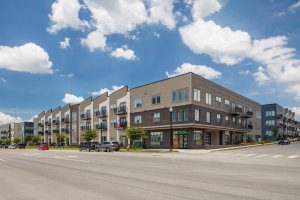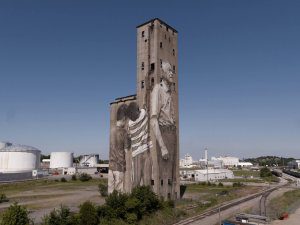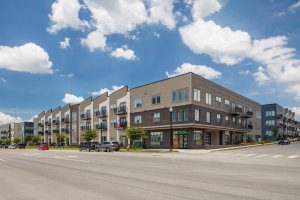 2017
Southeast Venture breaks ground on Silo Bend, a marquee development for Southeast Venture. The first piece of the 37-acre development begins construction, Flats at Silo Bend, 193-unit multi-family project (completed in 2018).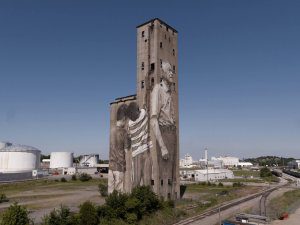 2017
Globe-trotting muralist, Guido Van Helten, paints the now-iconic Silo Mural depiction of Nations native, Lee Estes. Southeast Venture worked with the Nashville Wall Project to bring this mural to the community.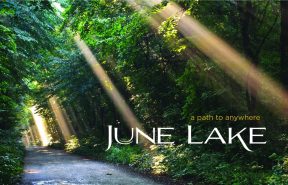 2019
City of Spring Hill and the State of TN announce a $55 Million infrastructure program including a new interchange on I-65. The development of this 750-acre project, being spearheaded by Southeast Venture, will include — approx. 2900 homes and 5.3 Million SF of commercial, and 400 hotel rooms.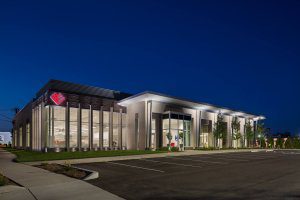 2019
Construction begins and completes within the year on Southeast Venture's new 15,000 SF headquarters in Armory Hill.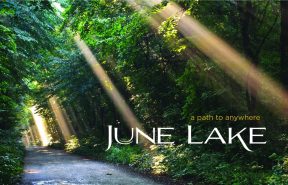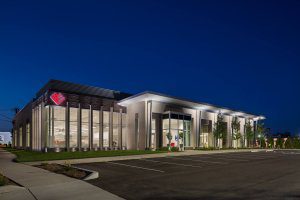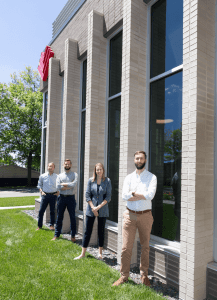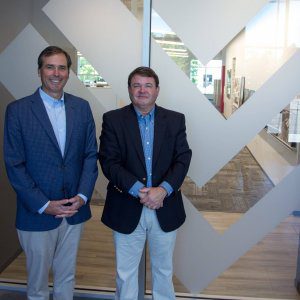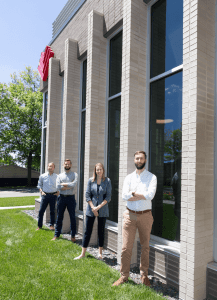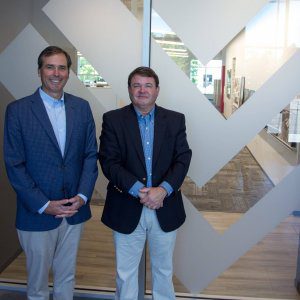 2020
Brokers Greg Coleman and Jimmy Pickel are made principals. As of this time, Southeast Venture's brokerage department has expanded to include 18 brokers specializing in all aspects of commercial real estate. After 12 years of leadership, Todd Alexander, now Principal-in-Charge of Real Estate, passes the role of Principal Broker to Greg Coleman.
2021
Southeast Venture celebrates its 40th year!
For a deeper dive into Southeast Venture's history, check out the links below!