40 Years of Southeast Venture: The Fourth Decade
In honor of Southeast Venture's 40th anniversary this year, we are recounting the history of the firm decade-by-decade to recognize the leaders and achievements that this firm has seen over the past 40 years. 
From 2011 to 2020, this past decade was one of significant growth for Southeast Venture. During this time, Southeast Venture completed or introduced some of its most well-known development and design projects in town. This decade is also characterized by the expansion of Southeast Venture's ownership to a third generation of partners to grow the company's services even further.  
Here are a few key company milestones during this fourth decade: 
2011
Michael Finucane and Todd Alexander become principals at Southeast Venture. Michael specializes in tenant and owner representation in leasing office properties and industrial warehouse facilities. Todd has expertise in tenant representation and landlord representation, as well as in acquisition and disposition services. Currently, Todd oversees all real estate services for Southeast Venture. 
This year also marks Southeast Venture's 30th anniversary. Seems like just yesterday!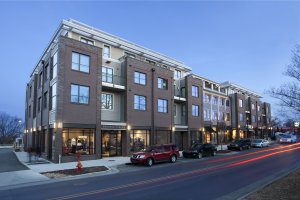 2012
Southeast Venture breaks ground on 12 South Flats, a 90-unit multi-family joint venture project with H.G. Hill Realty Company in the up-and-coming 12South neighborhood of Nashville. It also includes 10,000 square feet of neighborhood-oriented retail. The project was awarded a 2015 ULI Excellence in Development Award for a large project in the private sector. 
2015
The firm breaks ground on Mallory Park Phases I & II, a combined 155,000-square-foot office 
development in Cool Springs-Mallory Park. Mallory Park is a 125-acre planned office development in which Southeast Venture represented the Speyer family as development manager. This project was completed and fully leased in 2017. 
2016
Southeast Venture breaks ground on Eastside Heights, a 249-unit, mixed-use multi-family project at the gateway to East Nashville. It was completed in 2017. The way-finding mural – with "EAST" emblazoned across the exterior of the parking garage – is visible from the inner-loop of the interstate. It has become an iconic landmark for those entering East Nashville.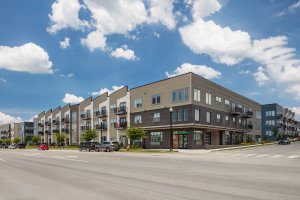 2017
Southeast Venture breaks ground on Silo Bend, a marquee development for Southeast Venture. Construction begins with The Flats at Silo Bend, a 193-unit multi-family project, which was completed in 2018.  
The 37-acre, mixed use community, master planned by Southeast Venture, now includes single-family cottages known as Silo Park, a 103-unit condo building called Silo House, and 80,000-square-foot office and retail complex Silo Studios. And the development is still underway with another condo project, Silo West. 
The Silo Bend neighborhood is named for its location on a bend of the Cumberland River as well as the 200-foot concrete silo standing nearby. Also in 2017, globe-trotting muralist, Guido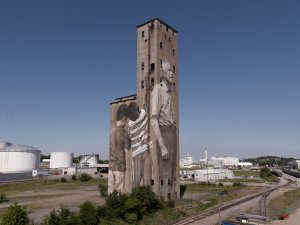 Van Helten, paints the now-iconic mural depiction of Nations native Lee Estes on one side of the silo. Southeast Venture worked with the Nashville Walls Project to bring this mural to the community. 
Additionally in this year, Jon Petty, director of retail services, becomes a principal of the firm. Jon is an expert in retail-focused landlord and tenant representation, as well as in acquisition and disposition services. 

2019
The city of Spring Hill and the State of Tennessee announces a $55 Million infrastructure program including a new interchange on I-65 into Spring Hill. Concurrently, the Alexander Family announces they are developing a 750-acre community in Spring Hill, to be known as June Lake. With development managed by Southeast Venture, June Lake will include approximately 2900 homes, 5.3 million square feet of commercial space and 400 hotel rooms over a 20+ year period of development. 
Also in this year, Southeast Venture partners with H.G. Hill Realty Company and completes the development, design and construction of its new 15,000-square-foot headquarters in Amory Hill.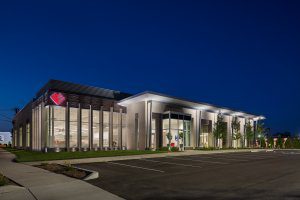 2020
Southeast Venture Design is established with four new partners: Iain Shriver, Samantha O'Leary, Beau Brady and Nathan Narwold. Since its establishment, Southeast Venture's design services division has completed dozens of design projects, such as urban infill, adaptive reuse and new development in industries across the board. Its specialties include healthcare facilities, retail, and urban and historic redevelopment.  
In addition, Greg Coleman and Jimmy Pickel become Southeast Venture principals. Greg specializes in office and retail leasing, representing both tenants and landlords, and in investment sales. He also took over as Managing Broker for Southeast Venture's Real Estate Services brokerage division. Jimmy specializes in business relocation, client site selection and acquisition, commercial land sales, urban in-fill redevelopment and industrial and office leasing and sales.  
Stay tuned to see what Southeast Venture accomplishes over the next decade. Until our 50th!