HealthSpring Groundbreaking
Trumpet fanfare and sounds of excavation punctuated HealthSpring's MetroCenter groundbreaking Monday, Nov. 1, which celebrated the construction of HealthSpring's new office building that will be developed and owned by Southeast Venture and its co-investment partners.
The widely attended event featured comments from Mayor Karl Dean, who highlighted the roughly 300 jobs the construction will bring to Nashville.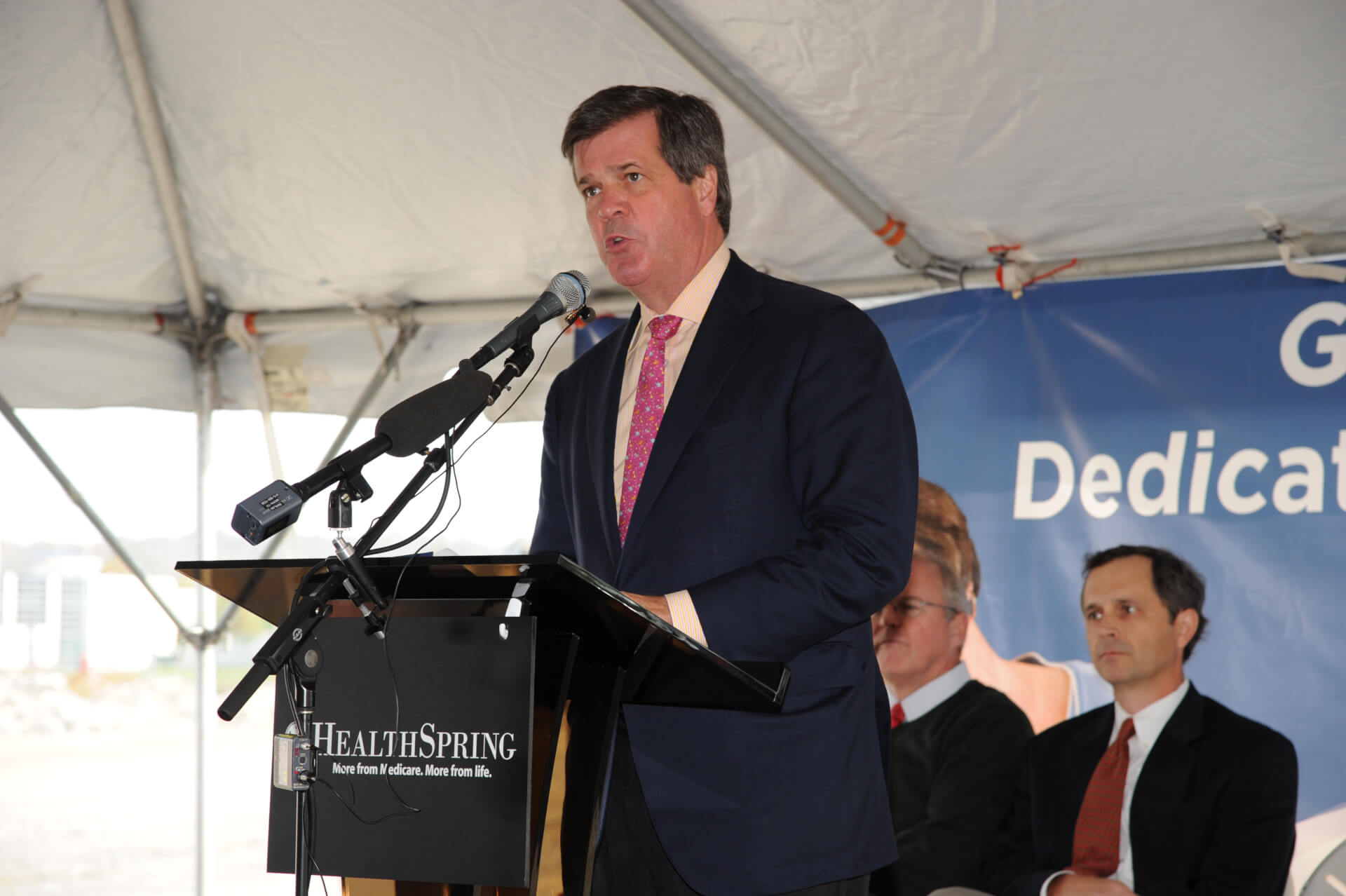 The 98,352-square-foot building will house HealthSpring employees from two of the three buildings the company currently occupies. When construction is complete, just 53 acres of undeveloped land will remain in MetroCenter, which is less than 10 percent of the business park's total usable land.
The event's media coverage speaks for itself. Check out the video from Channel 5, or read the great story in this week's edition of Nashville Today (Search Headlines: HealthSpring breaks ground on new MetroCenter complex)
The groundbreaking was also mentioned in Chamber Chief Economic Development Officer Janet Miller's blog, the Nashville Post's business blog and on the Business Journal's Web site.