Partner Profile: Todd Alexander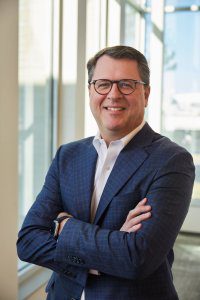 Todd Alexander began his career with Southeast Venture as a real estate broker in 1999. Since then, he has been involved in all aspects of commercial brokerage with a focus in representing institutional clients such as REITs, Life Companies, and medical institutions. Currently, his focus is medical corporate services. Todd is the principal-in-charge of all Southeast Venture's real estate services, which includes brokerage and property management.
Here are more insights into his career and current market trends:
What are some major deals/developments you've worked on throughout your career? What impact do you think they've had on Nashville?
I have been able to work with several large life insurance companies and REITS, whose developments have helped shape Nashville. These include Northwestern Mutual, USAA, IPC US REIT, Berringer Harvard and TIER REIT. All of these groups have made major commitments in Nashville over the years, and Southeast Venture has been fortunate to be involved in many of them.
What would you say got you to this point in your career?
I owe much of where I am today to Southeast Venture. My career would have looked a lot different if it were not for the five original partners who decided to take on and invest in a young, inexperienced broker back in 1999. The late Randy Parham, especially, took me under his wing and helped mentor me. I had the privilege of working closely with him for nearly 20 years.
Southeast Venture's culture of "Building Value by Valuing Relationships" is not just how we approach and work with our clients, it also applies to our family of employees. Southeast Venture values and invests in its employees, and I am a testament to that very thing.
What market trends are you seeing right now in Nashville? Overall?
The commercial real estate market is slowing down across the board. This is not necessarily a bad thing, but it will likely lead to more project delays or cancellations. As it has in the past, I believe Nashville will weather this much better than other parts of the country. Specifically, the office market has quite a bit of space that needs to be absorbed, which will likely last through 2023.
What advice would you give a young broker that is just starting out?
Find a company that will invest time in you and will surround you with people of high character that you enjoy working with. Culture matters. Find a senior broker to help guide and mentor you. Find a specialty you enjoy and work hard to become an expert in that specialty. Focus on the long term relationships and the client's best interests first.