Commercial Property Management: Adding Value to an Asset
Formed in 1981, the Southeast Venture property management division handles all aspects of operating commercial properties on behalf of the owners. This includes everything from day-to-day maintenance, tenant relations and lease implementation to accounting, financial reporting, code compliance and capital improvements.
The Southeast Venture team currently manages low-rise, suburban offices and a small number of industrial properties. It also has a growing retail portfolio and manages several commercial owners' associations.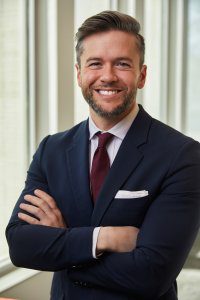 Property management has an important role in commercial real estate that may not be as well-known. Here's more insight from Director of Property Management Adam Upton: 
Property management is integral to commercial real estate for both maintaining and adding value to each project. Property managers work closely with owners, brokers, lenders and tenants to maximize the overall performance of an asset.
Why should an owner outsource property management?
Most property owners, unless they are institutional, are not set up to efficiently manage their own properties. In most cases, business owners purchase property as an investment or because
their business requires owning real estate. At the end of the day, business owners need to focus on the revenue generating aspects of their business and not the day-to-day challenges of operating real estate. For instance, the owner of a dental practice needs to focus on patients and not roof leaks and property taxes.
Management companies are efficient because they offer multiple services under one roof, including accounting, maintenance, tenant relations and code compliance. For an owner to manage in-house, they would need to self-perform or outsource these functions to different companies.
What makes Southeast Venture Property Management unique?
One advantage Southeast Venture has is that we have development and design services in-house, which gives our managers additional resources that other companies don't have or would have to pay for. For example, we can easily tap into an architect's expertise to resolve maintenance issues or guide construction projects by, say, getting an understanding of the building's structure or HVAC system.
In addition, Southeast Venture can offer a more "boutique," personalized approach to management. We focus on having knowledgeable property management professionals who can make smart, informed decisions rather than rigid, one-size-fits-all processes.
How has property management changed over the past few years? Any new "trends"?
Managing through the pandemic and post-pandemic periods has created new challenges and uncertainties. Nowhere has this been seen more than in office product. We still have large blocks of unoccupied but leased space. This creates operational challenges, as well as difficulties in budget forecasting.
Two and half years later, we are still uncertain about what the post-pandemic office market is going to look like. Are we going to be dealing with large-scale vacancy in these buildings?
I can say that we have been dividing space up into smaller blocks than previously. People are more willing to lease 5,000 square feet than 20,000.
How has Southeast Venture developed its strategy over the past couple years? Where do you see it going?
We are making a more intentional effort to build our third-party management portfolio, and I think our retail management is going to continue to grow. Also, we are increasing our internal efficiency and refining our management processes to adapt to a faster paced and growing real estate market.