40 Years of Southeast Venture: The Third Decade
In honor of Southeast Venture's 40th anniversary this year, we are recounting the history of the firm decade-by-decade to recognize the leaders and achievements that this firm has seen over the past 40 years. 
From 2001-2010, Southeast Venture's third decade was focused on expanding services, such as brokerage, and bringing the firm to the next level, including recommitting its resources to development-owned projects. Despite the Great Recession, leadership made strategic decisions that brought the firm through stronger than ever.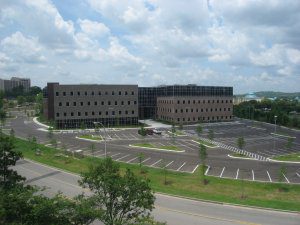 Here are a few key company milestones during this second decade:  
2006
Southeast Venture breaks ground on the building for the Tennessee Department of  Labor. Located in MetroCenter, it is the company's largest development project to date. The 249,000-square-foot building was completed in 2007.
2007
Southeast Venture acquires the remaining 52 acres of undeveloped property in MetroCenter, an 850-acre office and retail park near downtown Nashville – billed as Nashville's first master-planned, mixed-use business development.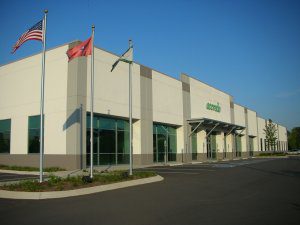 In the same year, Southeast Venture breaks ground on a build-to-suit project for Accredo Health in MetroCenter. The 50,000-square-foot building was completed in 2008. 
2010
Southeast Venture breaks ground on Healthspring's office campus in MetroCenter (pictured above), which is meant to consolidate Healthspring's organization from three separate buildings across MetroCenter. The new campus can accommodate about 1,000 employees. Delivered in two phases, the more than 171,000-square-foot development was completed in 2012. This project won the 2012 NAIOP Office Development of the Year and was also the main reason that Southeast Venture won a 2011 NAIOP Developer of the Year award.

Stay tuned to learn about Southeast Venture's most recent decade!