Last Retail Space Leased in The Flats at Silo Bend
New Silo Market to lease 1,628-square-foot, ground floor space in The Nations development
Commercial real estate and design firm Southeast Venture announced today that the last available retail space has been leased in The Flats at Silo Bend, 5500 Centennial Blvd, on the corner of Centennial and 54th Avenue. The new tenant of the 1,628-square-foot space is Silo Market, an urban grocery concept.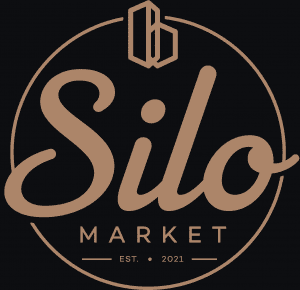 "We are excited to welcome Silo Market to the last vacant retail space at The Flats at Silo Bend. Having a convenient, neighborhood-focused urban market committed to providing quality groceries, prepared foods, craft beer and other essentials was very appealing to our project," said Southeast Venture Principal and Director of Retail Services Jon Petty. "Silo Market will bring a much-needed amenity not only to the Flats at Silo Bend, but the entire Silo Bend campus and The Nations neighborhood."
Described as an "upscale bodega," Silo Market is the vision of brothers Drew Watson, principal of Drew Watson Holdings, and Luke Watson, co-founder of Third Coast Comedy Club in Marathon Village. The store will supply daily essentials and groceries, as well as a wide range of wines, cheeses and craft beers with an intentional focus on local brands and Nashville makers. The space also includes a covered patio where customers can sit and enjoy the craft foods and drinks.
"We were drawn to the concept because it fills a need for more access to grocery items in the neighborhood," said Drew. "We truly feel like this is the last piece for The Nations to have it all, along with its incredible restaurants and breweries and the fact that it's a great place to live. With the apartments above and the surrounding residential areas, as well as the area's continuous growth, we know Silo Market will be successful, and we're excited to serve the community with it."
Luke added, "This is our first foray into the grocery sector, but our great grandparents actually had a local grocery store in Nolensville called Brittain's Grocery, which closed over 40 years ago. While this new venture will have its own unique concept, the foundations passed down in our family will remain: personalized customer service, unparalleled attention to detail and a strong sense of community."
The Silo Market plans to open its doors this summer. 
The Flats at Silo Bend is a mixed-use development, comprising 193 apartment units and 3,500 square feet of ground-floor retail. It's within the 38-acre Silo Bend development in The Nations, master-planned by Southeast Venture, which also consists of single-family homes, condominiums and the 80,000-square-foot retail and office complex Silo Studios.