How This Nashville Commercial Real Estate Developer Gives Back
At Southeast Venture, we strive to do more than provide innovative commercial real estate development and design services in Nashville. We're also very active in our community, supporting a variety of charities, including the YMCA of Middle Tennessee, Rebuilding Together Nashville, Monroe Carell Jr. Children's Hospital, ACE Mentoring Nashville and more.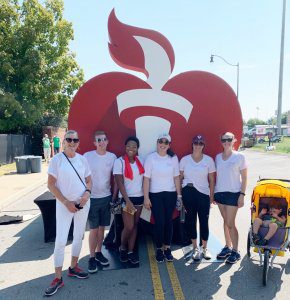 Our most recent fundraising efforts were focused on the Greater Nashville American Heart Association's annual Heart Walk on Saturday, Sept. 14. This is a such a great cause because it focuses on healthy lifestyles and making heart-healthy choices. There's probably not a single person in our office that hasn't been affected by heart-related health issues, whether it's themselves or family members. Healthcare is also as significant focus of our firm, as we have designed many healthcare facilities. 
This year, we were represented at the Heart Walk by nine Southeast Venture team members and raised a total of $10,541 – more than double our original goal. Because we raised over $10,000, we were honored in the Circle of Excellence at the event. Our principal Wood Caldwell was also recognized in the Executive Challenge for the $5,000 that we matched with our own company dollars. 
We raised the funds through company and individual initiatives. The company as a whole participated in "pay to wear jeans" days, Tequila Tuesday, a Bourbon raffle and more. We also threw a summer festival with food and drinks, outdoor games and more, which brought in over $1,600 toward our fundraising goal.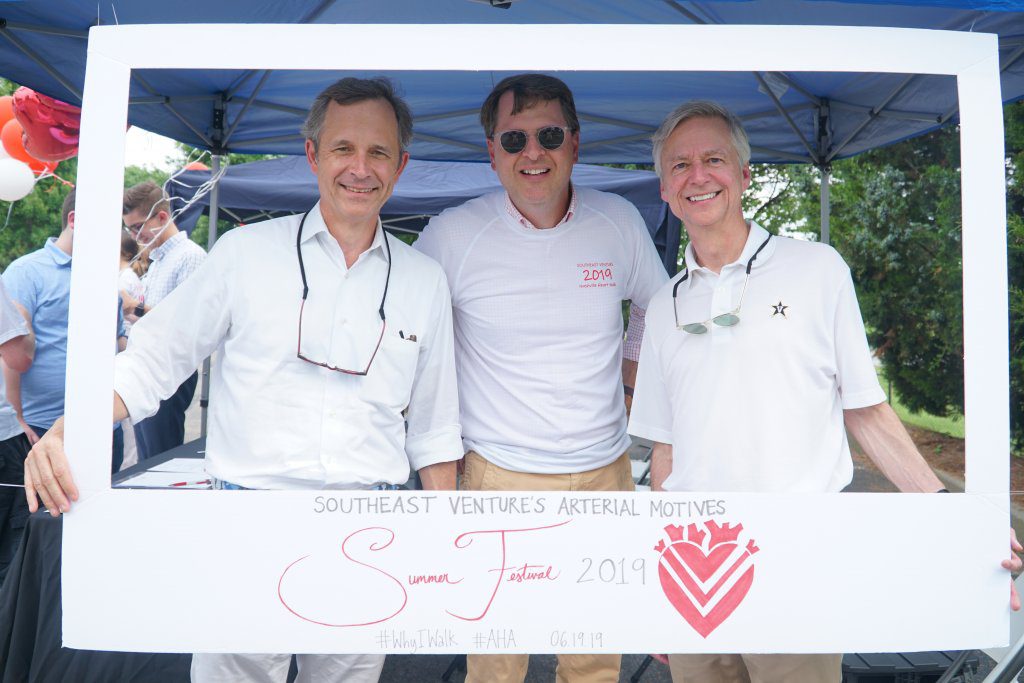 On an individual level, every team member was challenged to be the person in the office to raise the most money. Designer Eric Lowe came in first place with $795 raised, and broker Lee White came in second place with $515 raised.
Activities like these are not only an important part of community involvement and corporate social responsibility, but also they're a great way to bring the team together to build bonds outside of their day-to-day work. 
We're looking forward to our next philanthropy activity as a sponsor of the Monroe Carell Jr. Children's Hospital's Rascal Flatts Celebrity Golf Classic next month!