Partner Profile: Jon Petty, Principal and Director of Retail Services
This is part of our blog series in which we're highlighting our principals at Southeast Venture, including information about their backgrounds, work and perspectives on real estate trends and all things Nashville. These are a few of the leaders that inspire innovation and drive our company forward, so take a few moments to get to know them.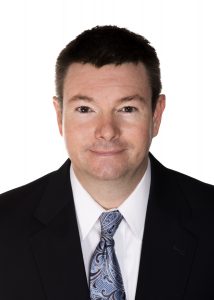 Jon Petty joined Southeast Venture as a real estate broker focusing on retail services in 2007 and became a principal in 2017. With more than 10 years of experience in all aspects of brokerage and commercial real estate and more than 20 years of experience in the restaurant retail industry, Jon is an expert in retail-focused landlord and tenant representation, as well as in acquisition and disposition services. Jon currently directs the retail real estate services branch of the brokerage division.
What changes have you seen within the company in the time you've been here?  
We have really grown our development portfolio and are one of the top multi-family and mixed-use developers in Nashville. We have also grown our brokerage team and design team. We have a full architecture and interior design department that specialize in all areas of commercial real estate, but especially multi-family and healthcare. We are really excited about our healthcare design services division.
What trends are you seeing in commercial real estate?  
Aside from the high density of the vertical development in the office, hotel, and multi-family sectors, we are seeing more mixed-use types of projects. With the cost of land and construction rising, developers are having to maximize zoning in order to make the numbers cover their target pro-forma returns, and that usually entails going vertical with a mixture of uses. The trend that is most fascinating to me is the increase in both leasing rates across all areas of commercial real estate and the cost of land. Despite that, we are sitting at a less than five percent vacancy rate across the board in all segments because Nashville is such a hot market, so tenants and buyers continue to be interested, despite the cost.
What project/development are you most looking forward to in 2019?  
Aside from our apartment project in the Nations, I would have to say I'm most looking forward to the Fifth and Broadway development downtown. It will be interesting to see a retail mixed-use project of this magnitude come to Lower Broadway. It will definitely bring an element to downtown that we have never seen before.  
What's your favorite thing about Nashville?
Aside from our pro sports teams, I think my favorite thing would have to be our city leadership over the last decade. Nashville has not become the "It City" by mistake. Our mayor, chamber of commerce and other independent leaders, such as the Frist and Ingram families, have spent significant time and resources that have redefined our city. Nashville is the greatest place in America to live, work and visit, in my opinion, and our commercial growth is just one example of all the contributions of many individuals that have helped shape our fine city.
Where do you think commercial real estate is headed in the next 5+ years?
I think vertical development will definitely slow down, but I think Nashville has a very long fuse with its population-growth forecast. We are a conservative town by nature and tend not to get overbuilt in any one segment. That will continue to increase demand for quality real estate, and I am excited to be a part of the growth Nashville will continue to experience for years to come.
What was your favorite project/development from 2018?
One Bellevue Place. Taking an old, dead mall and transforming that property into a luxury, mixed-use development has been one of the most rewarding assignments to work on in my career. I have had the chance to work with an incredible team of people on that project from both Charlotte and Atlanta. Getting to work with the Nashville Predators on their new youth hockey facility and getting to meet Shawn Henry and Scott Hamilton was also very rewarding.