5 Multi-family Interior Design Trends in Nashville
Multi-Family Interior Design Trends
Although the manic growth in Nashville has started to slow down, there are still a ton of people looking for rental housing. That influx is marked by young people who are still in their nomadic days, not yet ready to settle down and buy property. As a result, you see cranes all around town that are building apartments.
With so many of these buildings going up, architects and designers need to find ways to make their projects stand out. There is a clear style that has developed among these new, trendy living spaces, which features modern concepts, chic accents, and premium finishes.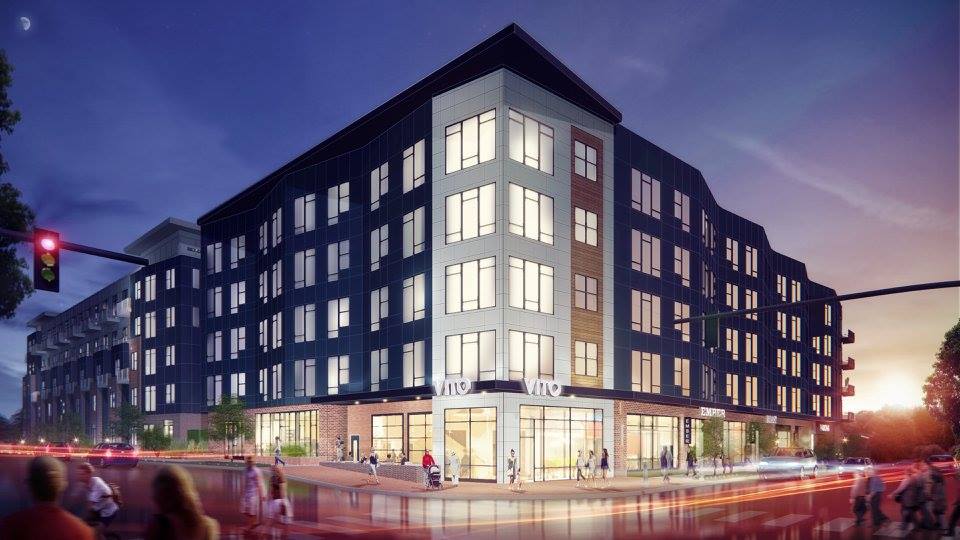 A couple of our latest apartment designs, Station 40 and Eastside Heights, are no exception. Here's what they spotlight to be on-trend:
1. Luxury surfaces
Just as hardwood floors are in demand in single family homes these days, so are they the flooring of choice in rental properties. Easy to clean with an elegant look, they are the best way to get a great-looking apartment that can be easily be prepped for the next tenant.
Another finish that adds a little luxury to a temporary home is quartz or granite countertops. Whether Island-style or along the wall the old-fashioned way, nice countertops, and ample cooking space, have become a necessity in these units.
And you can't forget those trendy kitchen backsplashes. Anyone who watches HGTV knows that a modern kitchen isn't complete without a backsplash that provides a charming accent to the room. Subway tiles are the most current right now, and we don't see this trend going anywhere anytime soon.
2. Metals
As we become more surrounded by technology, metal finishes are being incorporated into our homes via our computers and TV's, down to our smartphones. Bold and attractive, metals can add a very sleek look or – as with the brushed nickel fixtures and accents Station 40 boasts – they can even add a bit of rustic charm, as well.
Stainless steel appliances are also being featured in a lot of new and newly-renovated units. Gone are the days of finding the cheapest options possible to fill an apartment. Renters are looking for luxury, so the appliances need to be as stylish as the rest of the place.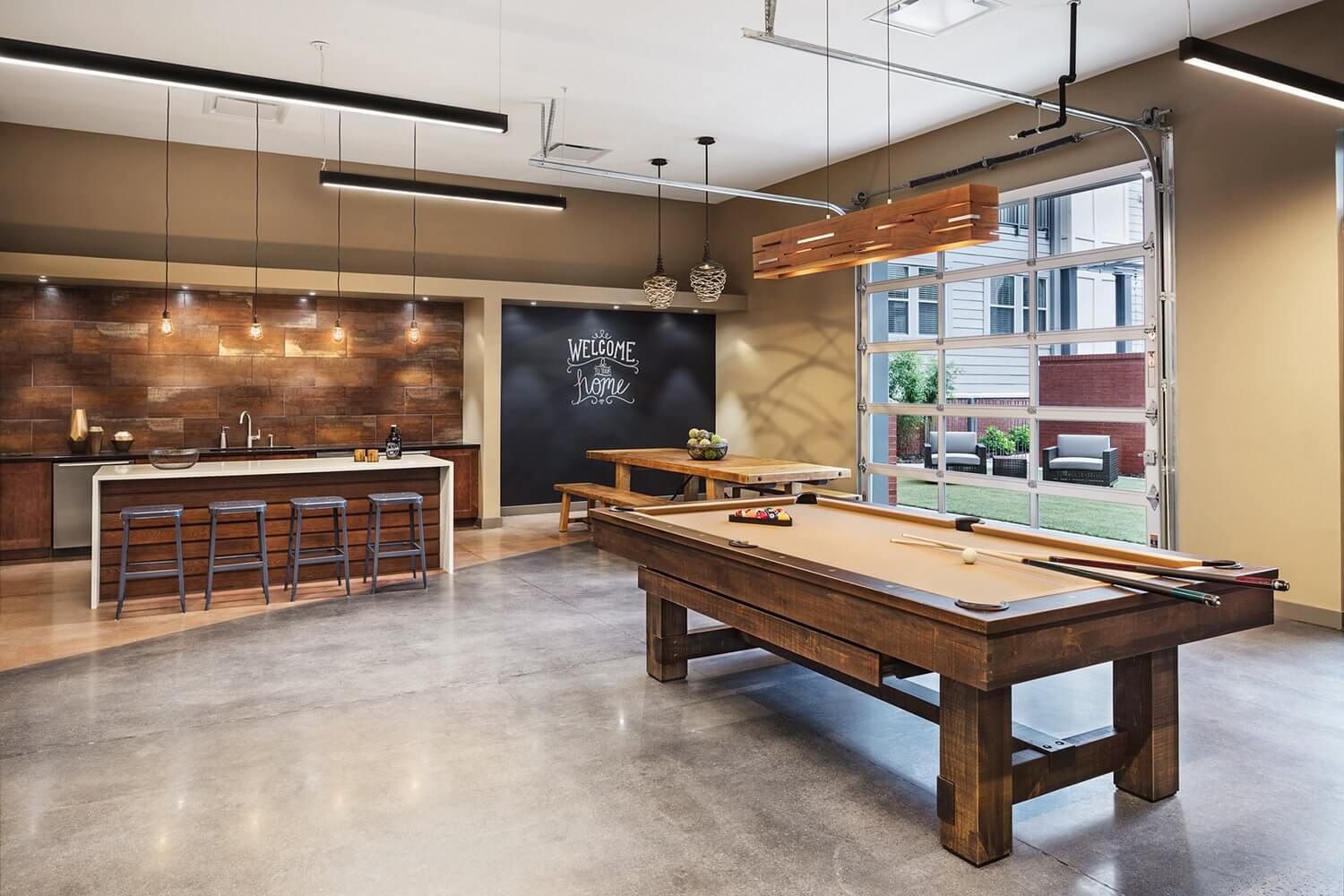 3. Natural light
An important part of any living space, right now homeowners (and renters) are looking for more and more of it! Rather than the small paneled windows of bygone eras, multi-family designers are opting for large windows with few to no panels that often take over a majority of the outer wall spaces to let the sunlight pour in.
4. Smart technology
Along with the stainless steel appliances, multi-family developers are sweetening the deal with smarter apartments that bode well with this technological age. These include anything from Nest thermostats to USB wall jacks to key fobs rather than keyed doors. Where the young people are, the technology is too.
5. Communal Spaces
Perhaps the biggest, and most important, trend in multifamily is having larger spaces outside the apartment units for social gathering. From lounges to courtyards, to game rooms, residents have access to TVs, pool tables and other entertainment that's fit for their whole crew of friends to come and visit. Many are located outside or offer flexibility such as garage doors that can open the space to the outdoors on nicer days. These spaces are especially necessary in a place with weather as great as Nashville's.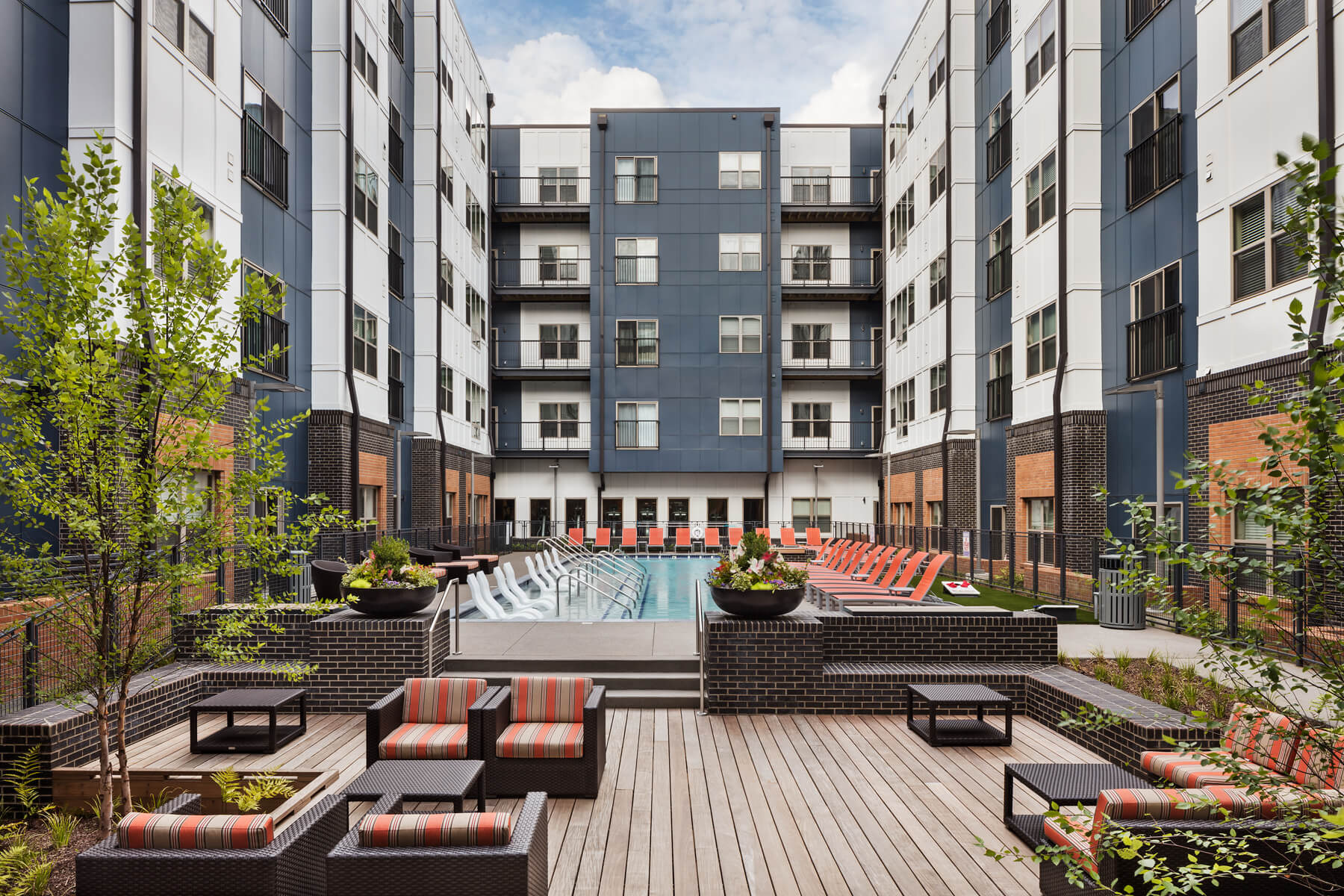 Many of these design trends seem to be here to stay, at least for the foreseeable future, and designers have focused on making designs that are timeless, especially with upgraded appliances and technologies. With so many buildings going up with unique and upscale styles, Nashville's aesthetic is changing to match its reputation as a contemporary, nontraditional city with charisma.
Our Interior Design Team Can Lead Your Next Multi-Family Project
With the influx of multi-family buildings being developed throughout Nashville, our team of designers can work their magic adding fresh accents, unique amenities, and develop an overall eye-catching look.
Reach out today!