Nashville's 'it' status is 35 years in the making
By Wood Caldwell
(This article originally appeared in the Tennessean on March 21, 2016)
In 1981, Ronald Reagan was president, Music City (and the world) was introduced to MTV and our commercial real estate firm opened its doors. The view through our doors has certainly changed in the past 35 years.
The Nashville skyline has transformed dramatically. The American General Tower (now Tennessee Tower) was the city's tallest building in 1981, because the AT&T headquarters — aka "The Bat Building" — had not arrived. Other skyline-defining buildings missing in 1981 included 5/3 Center, One Nashville Place, Nashville City Center, Pinnacle at Symphony Place, the Schermerhorn Symphony Center, Bridgestone Arena, Viridian Tower, Encore, the Renaissance Hotel, Downtown Hilton Hotel, Omni Nashville Hotel, the Country Music Hall of Fame and Museum, and the Music City Center, to name but a few. Today, our skyline is ranked as the 12th most beautiful in the nation by Thrilllist.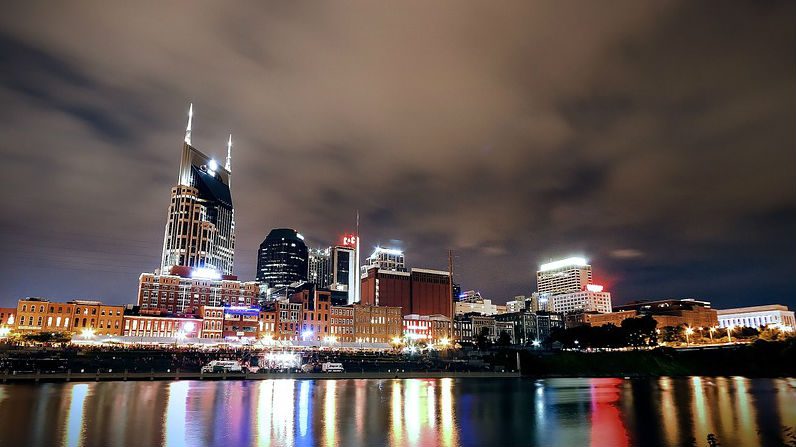 The ground-level view of downtown has changed just as significantly for the better. Pockmarked with shuttered storefronts, strip clubs and porn shops, Lower Broad was far from a tourist Mecca. In fact, the Nashville Convention Center was built in the mid-1980s with no windows or doors on the Broadway side of the building because the street was such an eyesore.
The only real foot traffic downtown was on Second Avenue (then known as Market Street), where some enterprising entrepreneurs had purchased the old warehouses there and begun to transform them into retail stores, restaurants and office space. But even this part of town was largely deserted after dark. People just didn't go downtown, no matter how much you enticed them, which was proven when a beautiful shopping mall was built where the downtown public library sits today. It lasted about two years.
The idea that the industrial area south of Broadway, now known as SoBro, or the grimy and depressed area near the railroad switching yard, aka The Gulch, would someday be home to some of the most valuable real estate in town would have been outlandish, had anyone been crazy enough to suggest this.
Union Station Hotel was still an abandoned train station. The Frist Center for the Visual Arts was still a post office. Cummins Station was an abandoned warehouse. The city's largest strip club, the Classic Cat, was next door to Hume Fogg High School. The Hall of Fame was in a rather small, barnlike building on Music Row. Where the Roundabout Building is today sat a portion of Hank Williams home, which someone had moved there as a tourist attraction (though I never saw it attract anyone). There was no Music Row Roundabout, no "Musica" statue — just a confusing intersection of five streets.
Looking outside of Downtown Nashville, there was no Cool Springs and The Mall at Green Hills was a modest, one-story affair. In contrast, Hickory Hollow Mall was the highest grossing mall in the state and its cousin north of town, Rivergate, was also minting money.
For a night on the town, Hillsboro Village was the only urban, mixed-use part of town, and it was becoming the trendy restaurant hub of Nashville, thanks to pioneering restaurateur Jody Faison, who launched Faison's in the early 1980s and essentially founded Nashville's independent restaurant landscape. Within a few years, Randy Rayburn opened Sunset Grill, and Hillsboro Village's restaurant run began in earnest.
The striking difference between then and now is the result of enlightened city leaders and local real estate visionaries working together to build a better city. It has been a privilege to have a front-row seat to this incredible transformation.
###
Wood S. Caldwell is managing principal of Southeast Venture, a diversified commercial real estate company. He writes about Middle Tennessee real estate deals once a month for The Tennessean. Reach him at wcaldwell@southeastventure.com.