Vanderbilt Health and Well-Known Restaurant Lease Space in Booming Eighth South Neighborhood
(This press release was originally published on August 12th, 2015)
Only 1,620 square feet left to lease at 8th Avenue Commons shopping center
NASHVILLE, Tennessee– Southeast Venture announced today that Vanderbilt Health and a well-known local restaurant have leased space in the 8th Avenue Commons shopping c
enter.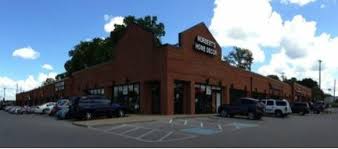 Located at the southeast corner of the Eighth Avenue South and Craighead intersection, and across the street from the Broadstone Eighth South apartment complex now under construction, 8th Avenue Commons was purchased by ECG Melrose, LLC two years ago. Since that time, it has undergone a transformation, with a new external façade and several new tenants, including Comcast Xfinity, which now occupies the corner of the shopping center.
Vanderbilt Health and the restaurant will occupy the two end-caps of 8th Avenue Commons, with Vanderbilt taking 4,600 square feet on the south end, in space that formerly housed the Franklin Road Women's Health Center, and the restaurant in 3,200 square feet on the east end. Both of the new tenants are expected to be open for business this fall.
"We are very pleased that 8th Avenue Commons is continuing to attract high quality, long-term tenants who see that the potential of this area as a magnet for retail and residential development – a potential that is rapidly becoming a reality," said broker James Roscoe High of Southeast Venture, who, with fellow broker Jon Petty, represented the owner in this transaction.
"Only 1,620 square feet out of a total of 26,229 square feet are still available for lease in 8th Avenue Commons," High added. "The revitalization of this part of town is moving quickly. It is already at a stage that it took 12South many years to attain, and the intersection of Craighead and Eighth is emerging at the epicenter of this transformation."