Southeast Venture and Main St. Properties Submitted East Nashville Plans to MDHA
We're excited to share that we submitted final plans for a 1.9-acre apartment project in East Nashville to the MDHA last week with Main St. Properties. The mixed-use development will be located at 416 Woodland Street, at the corner of S. 5th Street and Woodland.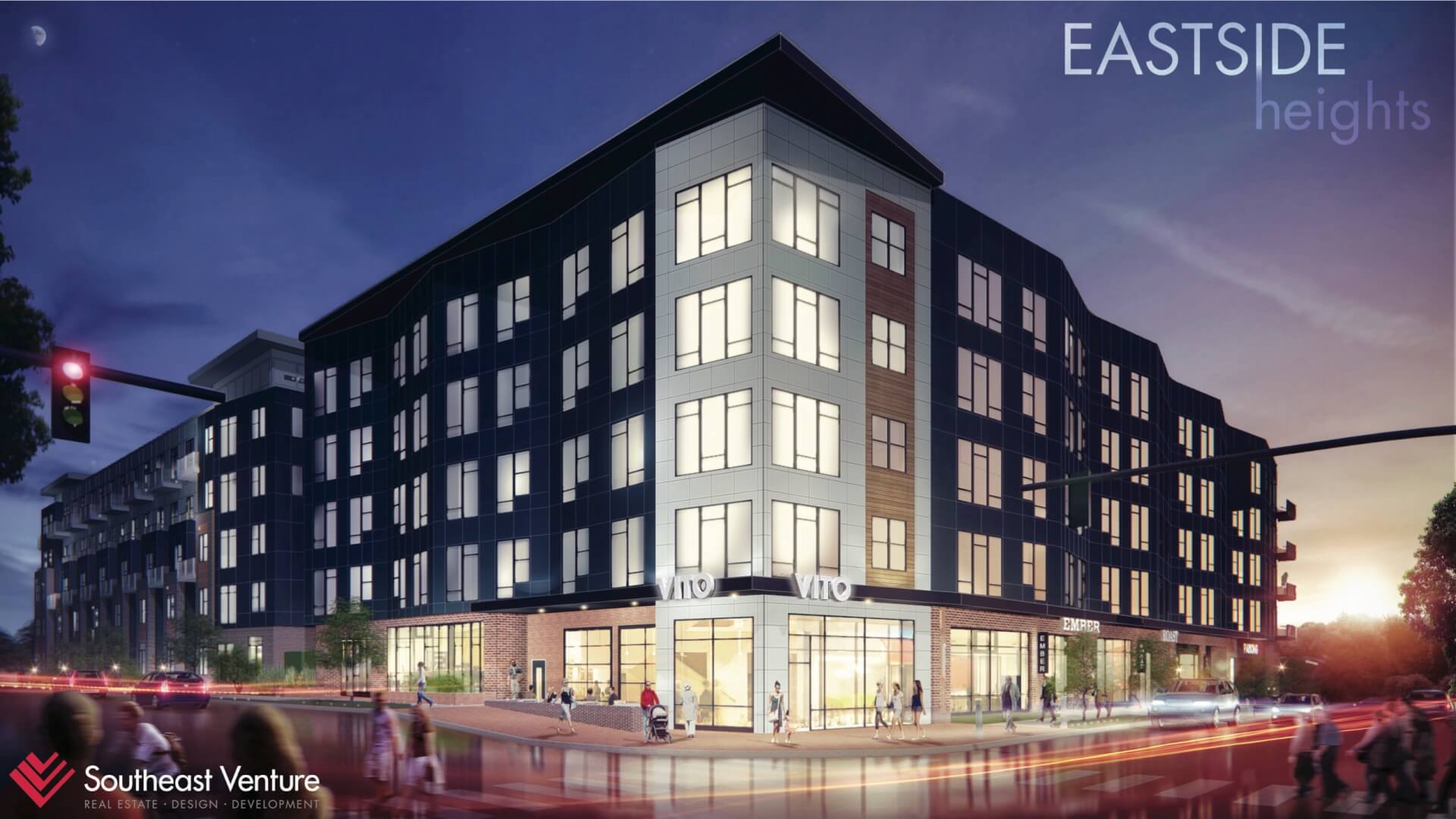 The project, which will be named EastSide Heights, will consist of 249 rental apartments with 8,000 square feet of ground floor retail space. The building will be designed with an urban aesthetic and feature five floors of residential apartments and ground floor retail, all served by a centrally located parking garage.
"East Nashville has a long history with some of the oldest residential neighborhoods in the city. More recently, it has played a significant part in our city's growing culinary culture. With retailers like Edley's Bar-B-Que, The Family Wash and the Turnip Truck, to name a few, walkability and livability are only getting better in this neighborhood," said Tarek El Gammal, a principal at Southeast Venture. "
"Our business has been located in the East Nashville neighborhood for more than 90 years, so we have been able to watch the neighborhood evolve firsthand," said Stan Hardaway, president at the Hardaway Group. "With more residents and retailers moving to East Nashville, as well as the neighborhood's close proximity to downtown, this area is desirable for residents to live."
Southeast Venture and Main St. Properties are partnering to lead the development, with Hardaway Construction handling construction and Southeast Venture leading design. The project is expected to break ground this fall.