Construction Update: HealthSpring
We wanted to share our newest aerial photos of the nearly complete HealthSpring Phase I construction. These pictures, taken by Aerial Innovations on Monday, pretty much speak for themselves. It's hard to believe construction started just 10 months ago.
This building overview shot also includes a view of the Titans' practice facility.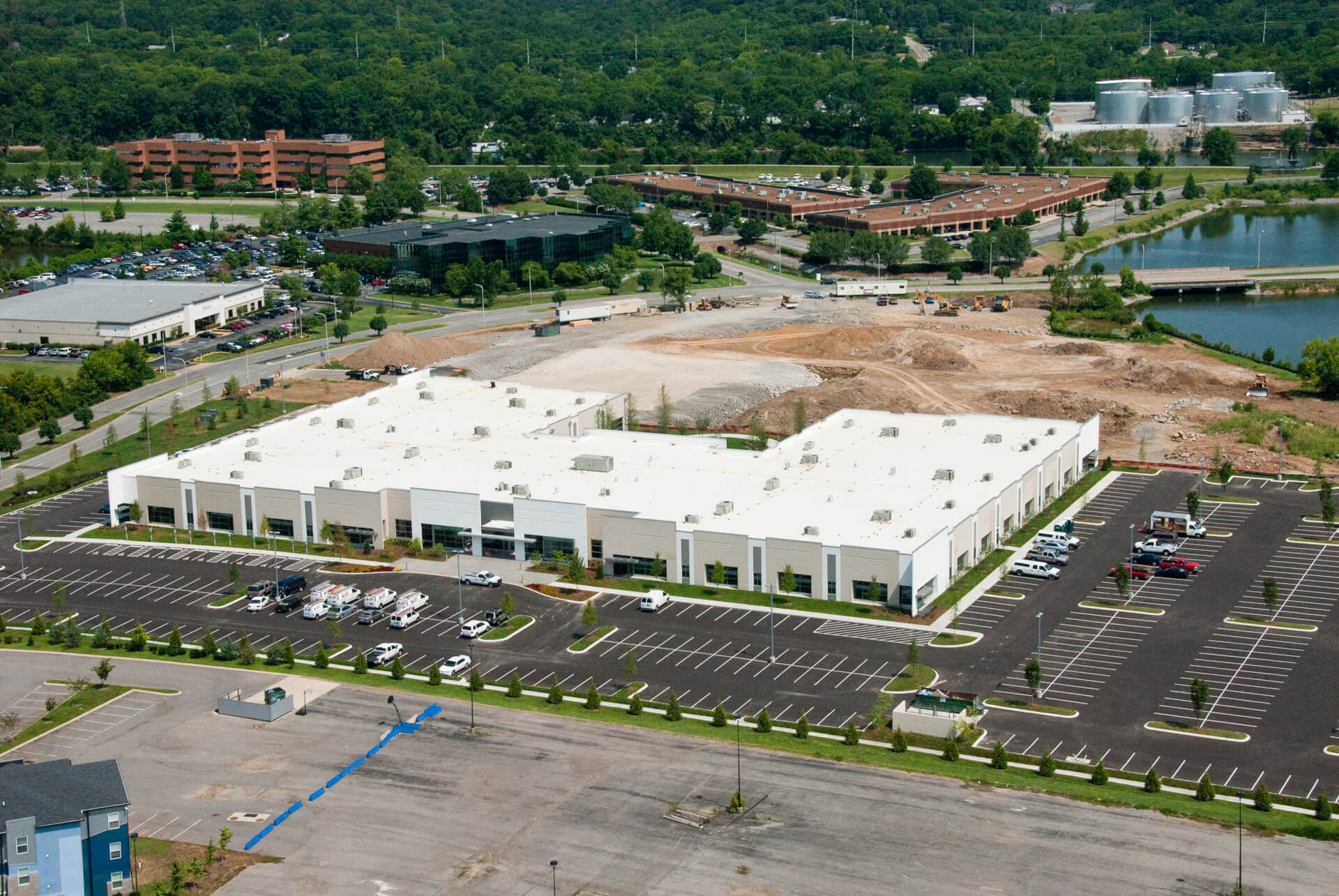 A vantage from Great Circle Road. The white, center panels will also serve as the building's main entrance.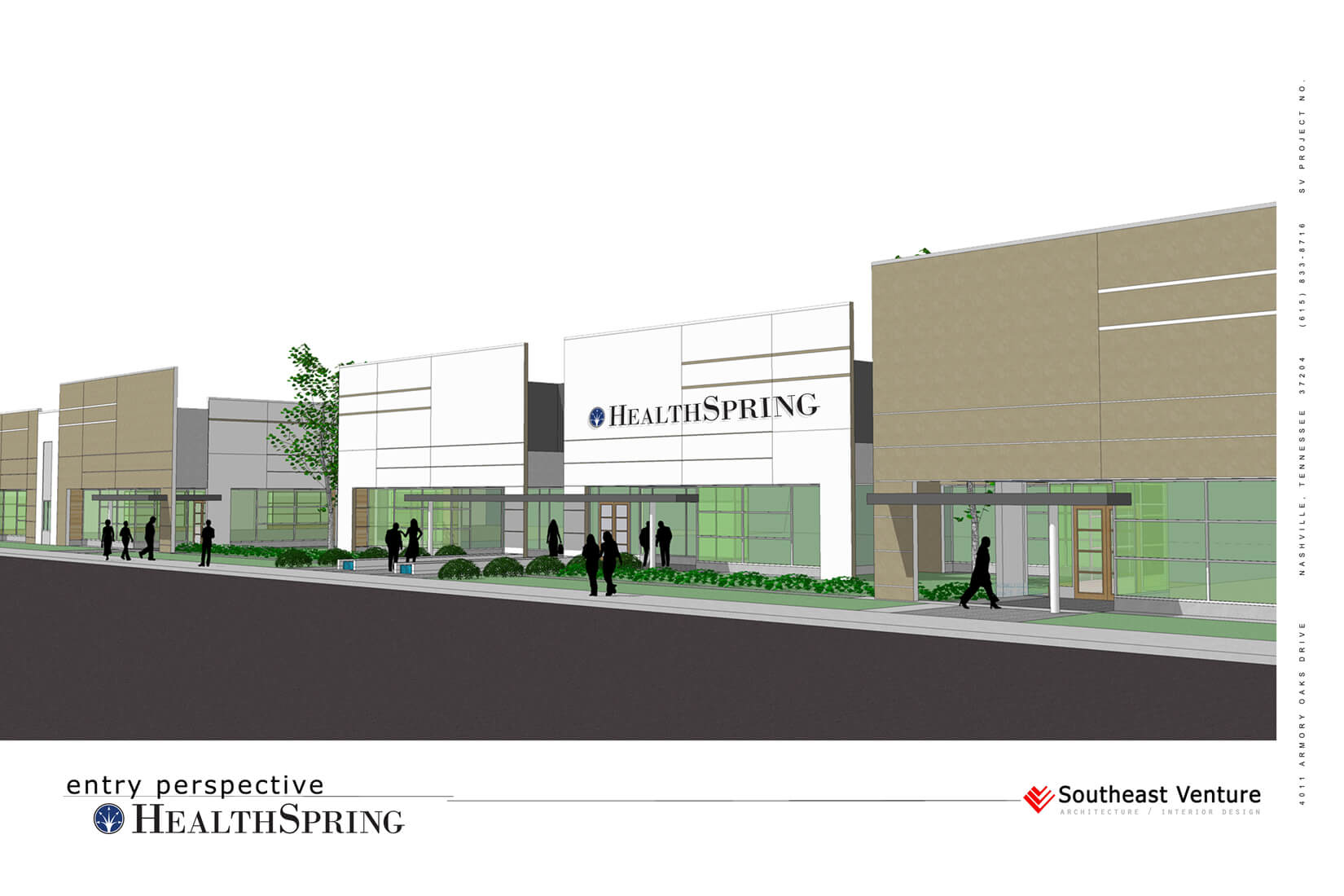 A view of the front entrance from the initial building rendering.
This view best shows Phase II of the HealthSpring construction, which is the graded earth in the foreground. Phase II will be complete May 2012.