Leasing Outlook
2011 Middle Tennessee Commercial Real Estate Survey
(second of three posts)
This is the second entry that outlines the results of a survey that we conducted of local and regional commercial real estate brokers, developers, building owners and investors. The survey asked responders to assess the mood of the marketplace in three categories: sales, leasing and sectors.
The first post talked about sales, this post will focus on leasing.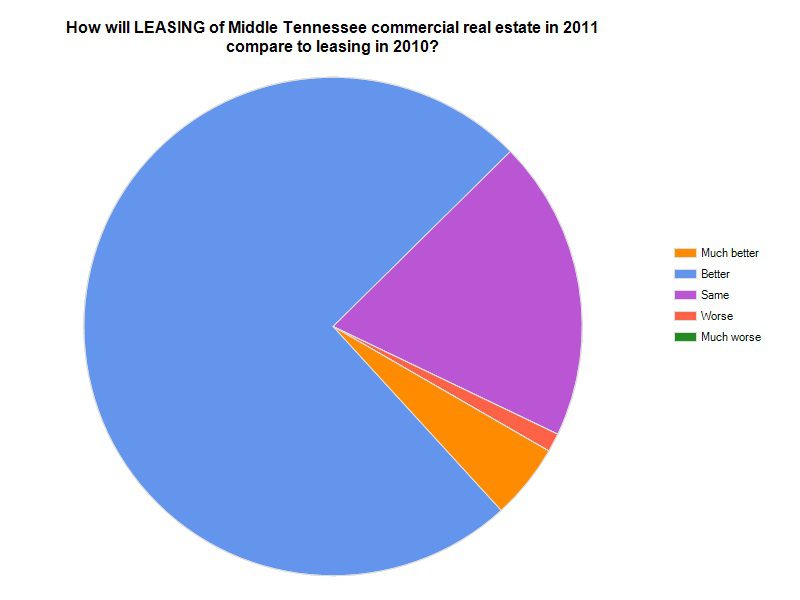 Commercial leasing polled almost as well as sales, with 74% of responders indicating that leasing will be better and 5% expecting leasing to be much better. 20% claimed no change, and 1% expects leasing to be worse this year.
Built up demand topped the list of reasons for improved leasing, followed by the strengthening economy, increased tenant and landlord confidence and a positive trend during the second half of 2010.
Those who answered that leasing will fare the 'same' or 'worse' were split equally on their reasoning, indicating weak retail and office sectors, sluggish demand, tight lending and depressed confidence.