Sales Outlook
2011 Middle Tennessee Commercial Real Estate Survey
(first of three posts)
Back in January, we conducted a survey of local and regional commercial real estate brokers, developers, building owners and investors. The survey asked responders to assess the mood of the marketplace in three categories: sales, leasing and sectors.
I am going to present the survey results here, in a series of three posts, beginning with the first category: Sales.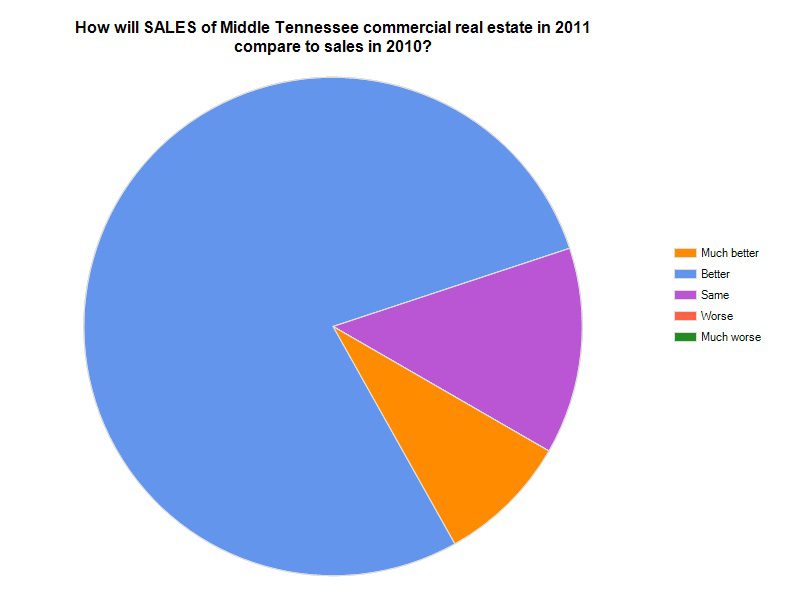 Of the 80 responders, 78% believe that sales of Middle Tennessee commercial real estate will be better in 2011, with another 9% indicating that sales will be 'much better.' 14% expect 2011 sales to be stagnant. No one predicted that 2011 sales will be worse than 2010.
An easing in lending and financing is the top reason cited for the optimistic sales outlook. Other reasons include a positive trend during the second half of 2010, a strengthening economy and increased consumer confidence. Unresolved long-term lending problems were the primary concern among responders.