Southeast Venture Welcomes Maddison Moore as Marketing Coordinator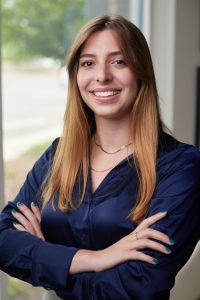 Southeast Venture is pleased to announce the addition of Maddison Moore to its marketing team. Joining as the Marketing Coordinator, Maddison will work closely with the marketing director to develop and implement strategic marketing campaigns across all service areas, with a particular emphasis on brokerage.
Maddison graduated with a Bachelor of Science in Marketing from Aurora University, where she demonstrated her dedication to excellence as the Captain of the Aurora University Women's Soccer team. She also actively participated in the American Marketing Association (AMA), further refining her skills and knowledge in the field. Her experience includes a successful internship at TastyTrade, where she managed social media platforms and contributed to the development of impactful marketing campaigns.
"We are thrilled to have Maddison join our team," said Kaylen Harrison, the Marketing Director at Southeast Venture. "Her strong background in marketing, social media, and customer service will undoubtedly be an asset to our marketing efforts. We look forward to leveraging her expertise and fresh perspective to expand Southeast Venture's presence in Nashville."