Southeast Venture Joins National Network of Independent Commercial Real Estate Firms
CORFAC International welcomes Southeast Venture as the only Nashville representative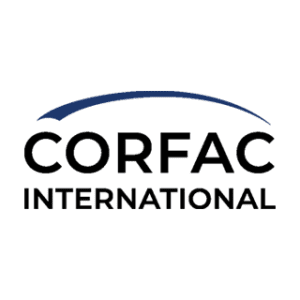 Southeast Venture announced today that it has joined CORFAC International, a global network of independently owned and operated commercial real estate companies.
Membership in the prestigious association – CORFAC admits only one firm per metropolitan area ­– allows Southeast Venture to expand its reach on behalf of clients and increase deal flow within CORFAC's network of more than 75 companies across the U.S., Canada and international markets. Annually, CORFAC offices collectively close an average of 10,000 lease and sales transactions valued in excess of $10 billion, totaling 750 million square feet closed and managed worldwide.
"We are very excited about joining this longstanding and well-respected network of independent commercial real estate firms that share our firm's entrepreneurial values and deep market knowledge," said Southeast Venture Principal and Managing Broker Greg Coleman. "As Nashville continues to mature and attract national companies and real estate investors, we believe the timing is right to make this commitment to CORFAC and use the network's extensive connections across the globe, along with its advanced  tools and resources, to better serve our clients."
CORFAC International's members have expertise in office, industrial and retail brokerage, tenant and landlord representation, investment sales, multifamily, self-storage, acquisitions and dispositions, property management and corporate services. They frequently collaborate across markets to assist clients with real estate needs beyond the market where they are headquartered. Firm principals are involved in every transaction, adding value and best-in-class service.
"We're pleased to announce Southeast Venture/CORFAC International in Nashville has joined the network," said 2022 President Mason Capitani, SIOR, L. Mason Capitani/CORFAC International in Detroit, Michigan. "Southeast Venture is one of the leading full-service brokerage firms serving the middle Tennessee market. Their team's market knowledge and brokerage expertise are outstanding. We are thrilled to plant a CORFAC flag in this very active and prominent market."
This announcement appeared in RE Journals, the Nashville Post and Nashville Now Next.