Partner Profile: Lee White
After over a decade of service, Lee White was recently made a partner at Southeast Venture. Lee joined the firm in 2011 as a property manager. In 2016, he transitioned to the brokerage team, working on land and property sales as well as leasing with some work in horizontal development. Now as a new partner, Lee will continue brokerage activities as well as assist in the acquisition and execution of the company's development projects.
We asked Lee more about his career thus far:
What are your areas of expertise?
I spent the first few years at Southeast Venture working in property management, where I managed about 500,000 square feet of office and industrial property, along with multiple owners' associations within business parks around Nashville.
When I moved over to the brokerage team, some of the skills from my property management work lent themselves to handling leasing for commercial properties – including landlord and tenant representation. I also began working on land and property sales, specializing in buyer and seller representation. In addition, I did some site selection and development with a particular focus on infill development.
Development, specifically vertical development, will be a new focus as the newest partner and member of the development team. I'll also be handling underwriting and financing for these projects.
What are some major deals/projects you've been part of? What impact do you think they've had on Nashville?
One of my earlier large deals was the First Image building in MetroCenter, which sold for $18 million in 2019. I worked with an investor who wanted to own in an Opportunity Zone and who already had an anchor tenant in mind. The building wasn't on the market, but I was fortunate to have the connections and knowledge of the building to make this deal happen.
I believe my biggest accomplishments with Southeast Venture so far have been within Silo Bend in The Nations. This project stemmed from a client I was already working closely with, and I've been involved in various phases throughout the development of this community. I worked with our development and design teams to rezone the property and plan and build the internal infrastructure, and I represented the sale of several parcels of land. I also helped with the acquisition of Silo Studios, and now I'm working on its leasing and asset management.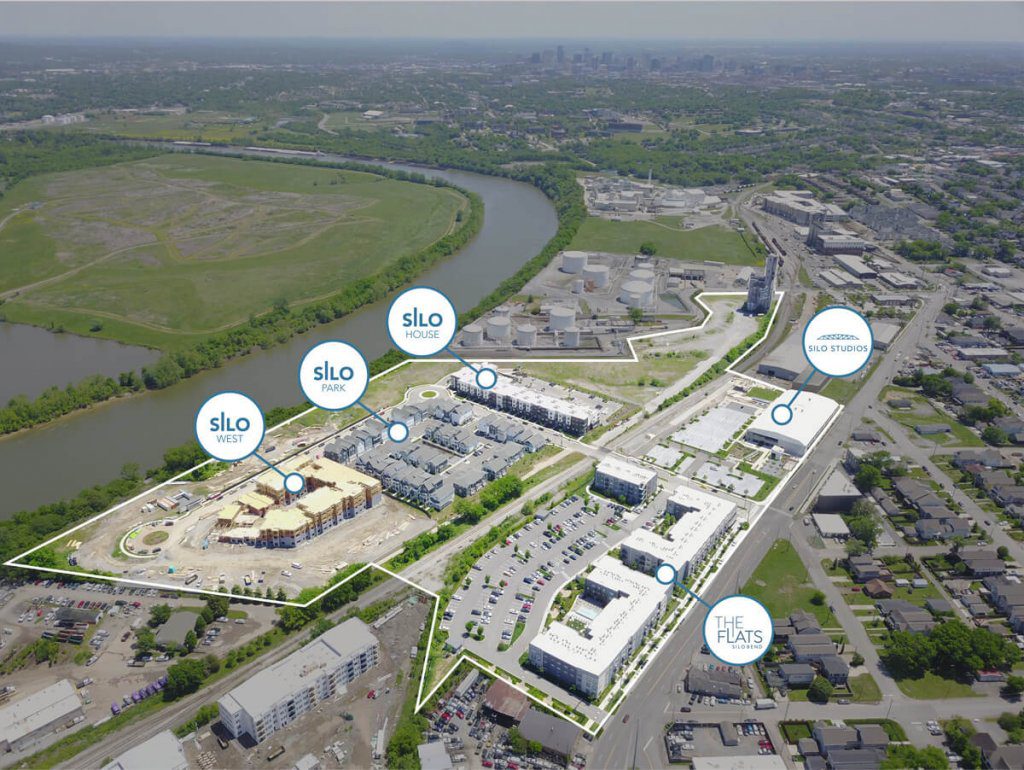 Silo Bend was the first large development in The Nations sub-market, involving major rezoning of 37 acres and significant infrastructure development. With what will soon be more than 600 residences and over 75,000 square feet of commercial space, Silo Bend has been key to the transformation of this area in northwest Nashville. I'm proud to have been part of its genesis, and I look forward to the project's continued success.
With Silo Bend maturing, we have now set our sights on the June Lake community in Spring Hill, and I'm excited to be working on the multifamily development happening there.
What would you say got you to this point in your career?
I think that working alongside several great mentors in my years here helped lay the groundwork for the eventual invitation to become a principal. I was fortunate to do two different internships with Southeast Venture in college, working with Todd Alexander for a summer in brokerage and then with Wood Caldwell in development the next summer.
When I joined Southeast Venture full-time a few years later, I started under the late Randy Parham, who I credit with teaching me the nuts and bolts of commercial real estate. Since then, I had another chance to work with Wood on land development, and now I'll be working with Cam Sorenson on vertical development.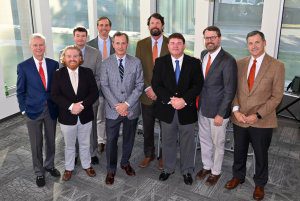 I'm grateful for the opportunities that Southeast Venture has provided me. It's a place where you can be entrepreneurial and work across disciplines. I have had the chance to dip my toes into so many different aspects of commercial real estate and development – all under one roof.
Though we have the freedom to go out and find our own opportunities, it's certainly not a cut-throat or every-person-for-themselves environment. The camaraderie in the office has made it easy for everyone to work well together, even when a co-worker is on the other side of a deal. When you succeed in working together, it's that much more rewarding.
I am looking forward to many more years with this fantastic company.
What market trends are you seeing right now in Nashville?
Despite the continued national trend of remote work, I believe the office sector in Nashville will remain steady. This is somewhat exhibited by big-name companies that are establishing office space here including Oracle, Amazon and AllianceBernstein. Moreso, I see people are going back to the office to collaborate and re-engage in corporate culture, although many companies are choosing a hybrid work model. In turn, companies are looking to get the most value for what they're paying, so amenities like outdoor spaces, gathering spaces and cafeterias/in-house cafes are becoming important considerations for many businesses looking for office space.
However, multifamily and industrial are still the "hottest" sectors in Nashville's commercial real estate market.
As the urban core continues to thrive, suburban markets with good school systems and housing options are also on the rise. The submarkets south of Nashville, including Cool Springs and Spring Hill, are on Southeast Venture's radar, but others are also taking shape. Antioch, for example, is up-and-coming and has grown a lot over the past few years with mixed-use developments such as Century Farms, which boasts 300+ acres of retail, office, multifamily and entertainment. Vanderbilt Medical Center's plan to take over the old mall building could spur more development in Antioch as well.
Nashville's boom is expanding across Middle Tennessee in every direction, and it's very exciting to be working in this market.