Profile: Spencer Lowe and Matthew Crow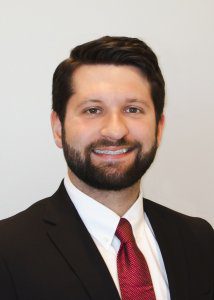 Spencer Lowe and Matthew Crow both recently joined the Southeast Venture Design team as designers. They contribute to a variety of design projects including adaptive reuse and multifamily. Both are alumni of the University of Tennessee architecture school – where Spencer earned his undergraduate degree and Matthew his master's degree. Matthew's undergrad alma mater is the University of Colorado. 
Here's more about them: 
What brought you to Nashville? To Southeast Venture?
Spencer: I moved to Nashville after college to work at Southeast Venture. I was introduced to Southeast Venture through the career fair at the UT Knoxville. In my last semester, I interviewed with the design team over video (because of Covid restrictions) and felt like this was the place for me. I was interested in their work on multifamily projects in Nashville as well as the potential for projects in Chattanooga, where I'm from. 
Matthew: My family has been coming to Tennessee for about 12 years now for Thanksgiving, and I always really enjoyed the scenery. This brought me to the state to pursue my master's degree in architecture at the University of Tennessee in Knoxville. After I finished my degree, I knew I wanted to stay in Tennessee, and Nashville was an easy 
choice considering the amount of architecture work in the city. Southeast Venture won over my heart with not only their projects but also their deep involvement in the development of Nashville. 
What is your favorite project you've worked on so far?
S: We have a few projects that we are looking forward to in Chattanooga, but as of right now I have enjoyed working on a project on 15th Avenue North near Midtown, which is going to be a seven-story multifamily development. 
M: My favorite project so far is the work we're currently doing for Silo Studios. I have really enjoyed learning about adaptive reuse projects and the process of doing build-outs inside such a great old building, which is bringing life to The Nations area. 
What are you most passionate about professionally?
S: I am most excited to begin designing buildings here in Nashville while it is growing so rapidly. It will be great to see the impact our design work can have on the community. I am also excited to continue growing as a designer into a future Nashville architect. 
M: I love many different aspects of architecture, but currently, I am most intrigued by the impact our work has on the quality of life for a building's occupants. 
How do you spend your time when you aren't working?
 S: I like to go on outdoor adventures and visit new places. I also love to watch sports. I have enjoyed going to Nashville Soccer Club matches, and I am looking forward to the Titans season starting up! 
M: Most of my time these days is spent with my girlfriend and our two puppies, Milo and Vinny. They can be a handful sometimes, but it's always enjoyable to have companions around that cuddle more than we sometimes want! I also spend a decent amount of time in the woods or on the water, photographing whitetail deer or deep-sea fishing. Since I was a young boy, I have been obsessed with interacting with the outdoors whether it was learning about trees, the feeding patterns of animals, or just learning about the different habitats needed for certain species. 
What would be your personal motto?
S: Every day is a new opportunity to grow and to learn something new! I ask myself: "How can I push myself and my work to a new level?" 
M: My personal motto would have to be, "Work Hard, Play Hard."