40 Years of Southeast Venture: The Second Decade
In honor of Southeast Venture's 40th anniversary this year, we are recounting the history of the firm decade-by-decade to recognize the leaders and achievements that this firm has seen over the past 40 years.
Coming out of the national banking crisis that lasted from the late 80s to the early 90s, Southeast Venture focused on expanding the firm's real estate services which included brokerage, property management, and development management services. The addition of architectural design in this decade solidified Southeast Venture's reputation as a uniquely qualified, full-service commercial real estate company. 
Here are a few key company milestones during this second decade:  

1991
Southeast Venture oversees the development of Lakeview Regional Medical Center in Covington, Louisiana. Owned by Healthtrust, this 167-bed, 85,000-square-foot hospital and medical office building was completed in 1994. 
1996
Southeast Venture formally establishes the Design Services division, led by Paul Plummer and long-time Southeast Venture Senior Architect, Gaius Overton. Its mission to create valuable, long-lasting designs through collaborative, long-term relationships and comprehensive design services still holds true today!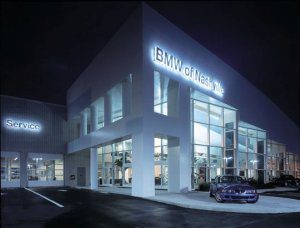 This year also marks the beginning of Southeast Venture's long-term working relationship with H.G. Hill Realty Company. Southeast Venture has provided design and brokerage services on the master plan for Armory Hill at Powell Avenue and Amory Drive in Berry Hill, which includes the relocation of the BMW of Nashville dealership. Other projects for H.G. Hill Realty Company include Hill Center Belle Meade and Hill Center Sylvan Heights.  
1998
Southeast Venture merges its operations with Randy Parham's company, MetroCenter Management Inc. Known as a Renaissance Man of real estate, Randy was an architect by trade, an expert in Nashville real estate, and an integral part of the success of the MetroCenter development. The merging of these companies not only expands Southeast Venture's brokerage and property management portfolio but also brings a wise and charismatic leader and partner that epitomizes Southeast Venture's mission of "building value by valuing relationships."  
2000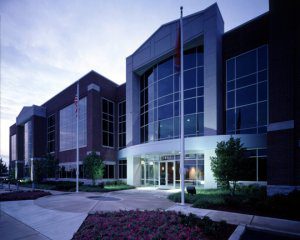 Southeast Venture is hired by H.G. Hill Realty Company to design and lease the Armory Hill Office Building in Berry Hill. This is Southeast Venture's largest office design project thus far. Upon completion, Southeast Venture combines and moves its offices from Perimeter Park and MetroCenter into this building. 
Also in 2000, Southeast Venture adds Ginny Caldwell to the team, expanding its design services to include interior design. Fast forward to today, the design division has distinguished itself as a separate arm of the company, known as Southeast Venture Design.   
Stay tuned to learn about Southeast Venture's third decade!