Southeast Venture Design Adds Two to the Team
Designers Matthew Crow and Spencer Lowe join the growing team
Leading Nashville design services company Southeast Venture Design added two new designers to its growing team: Matthew Crow and Spencer Lowe.
Crow recently graduated from the University of Tennessee with a master's degree in architecture. He previously worked as a field supervisor and operations manager for Thompson Consulting Services in Fort Lauderdale, Fla. and Puerto Rico. Prior to that, he spent three summers as an architectural intern at Watermark Design Group in Mobile, Ala. He received his bachelor's degree in environmental design from the University of Colorado, where he also worked part-time as a construction worker.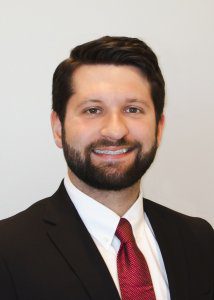 Lowe recently earned a bachelor's degree in architecture and design from the University of Tennessee. He spent two summers working as the assistant to the principal architect at River Street Architecture in Chattanooga, Tenn. In addition, he worked as a graphics department assistant at Praters Hardwood Flooring, also in Chattanooga. While in school, he placed in a number of student design competitions.
"Despite only recently finishing their respective studies in architecture, both Matthew and Spencer already have relevant industry experience that we were very impressed by," said Southeast Venture Design Partner Beau Brady. "We know they will bring a fresh perspective to their work, and we are excited to see how they grow into their careers on our team."