Partner Profile: Nathan Narwold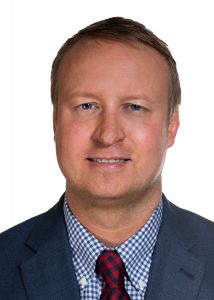 Nathan Narwold joined Southeast Venture in 2014 as a project manager and recently became a partner of our Design Services division. He is experienced in the architecture and commercial  construction industries, working in the Atlanta, Nashville and Knoxville markets. Nathan puts his design and construction expertise to work on a range of projects, from healthcare to interior build-out and comprehensive renovation and restoration. He is affiliated with the USGBC and AIA, and is a member of the NCDC.

Here's more about Nathan:
What does it mean to you to be named a partner of Southeast Venture Design?
I am extremely excited about this opportunity with my colleagues, and I'm grateful for the support and mentoring we continue to receive. This is a great company that cares about good design, cares about Nashville and cares about what is best for every team member. I'm honored to be able to play a larger role in the company's future.
What is your favorite project you've worked on so far?
From the past year, completing Silo Studios was probably the most rewarding effort. The process was many years in the making and the transformation from "before" to "after" was pretty exciting.
What are you most passionate about professionally?
I enjoy seeing how piece-meets-piece and meeting the challenges that come with renovating and repurposing older buildings. It often exposes us to a variety of materials and construction types that we don't always get to touch in new construction. Of course, that doesn't mean I don't enjoy a nice and straightforward ground-up project, but I think there can be a lot to learn from older structures.
How do you spend your time when you aren't working?
I've recently taken back an early interest in painting, mainly portraits of family members, and I've been doing a little furniture making as well. Aside from that, anytime I can enjoy the outdoors with my family or watch some college football is a good day to me.    
What would be your personal motto?
I'm not much for mottos or creeds, but one song lyric has seemed to stick in my head from the past year: "You ride the waves, and don't ask where they go." – Irrelevant 90's Alternative Rock band.