Southeast Venture Adds Sallie Swann to Brokerage Team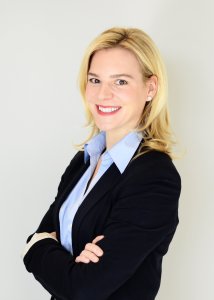 Nashville-based commercial real estate brokerage, development and design firm Southeast Venture today announced it has hired Sallie Swann as a commercial real estate broker. Swann will focus on industrial leasing and sales.
"Sallie has a solid handle on the Nashville market and the commercial real estate industry in general," said Greg Coleman, principal and managing broker at Southeast Venture. "We are certain she'll thrive in this position, and we're glad to have her as a part of our team."
Swann joins Southeast Venture from CBRE's Nashville office, where she worked for three years as an associate on the company's advisory and transaction services team, specializing in industrial leasing and property sales. Previously, she spent four years as an attorney, most recently  at Parks Acres Inc. and Gullett Sanford Robinson & Martin PLLC before that, serving clients primarily in the real estate, business and corporate sectors.
"Southeast Venture has an outstanding reputation and wonderful, dedicated people who value the real estate business – and especially value the relationships they build, which is important to me," said Swann. "I'm looking forward to building relationships with even more clients in Middle Tennessee and continuing to work in the booming Nashville market."
Swann earned her Bachelor of Science in Journalism from Boston University and her Juris Doctor from the University of Southern California Gould School of Law. She is also a member of the California and Tennessee Bar.