Partner Profile: Beau Brady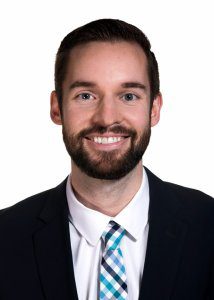 Beau Brady joined Southeast Venture in 2014 and recently became a partner of Southeast Venture Design. A registered architect in the state of Tennessee, Beau has demonstrated skill in designing and managing projects, and his project experience encompasses a variety of building types – including multi-family, office, hospitality, and high rise – as well as site planning.
Here's more about Beau:
How do you feel about your new status as a partner with Southeast Venture Design?
It has always been my ambition to reach this stage at some point in my career, and I cannot believe it happened so quickly. I am very proud to be a part of this team and am excited to help lead it through our future endeavors.
What is your favorite project that you've worked on so far?
It is difficult to pick favorites, but I am most proud of Sixth South. This was the first project I took the lead on back in 2014. It is the first high-rise project by Southeast Venture and one of the largest we have done in the multifamily sector. 
What are you most passionate about professionally?
The process. I enjoy every aspect of design, and it's being able to work through all stages of the project that makes our firm so unique. You can learn so much by taking a project through early conception, mapping out the plan, piecing together the façade and detailing its construction.  
How do you spend your time when you aren't working?
Staying active. There is nothing better than burning some calories to ease the tension after a stressful day. I try to go running or swimming whenever I can, and my wife and I have picked up tennis. On the weekends we try to get some friends over for yard games and a beer or two.
What would be your personal motto?
"You are what you do, not what you say you will do."