Partner Profile: Samantha O'Leary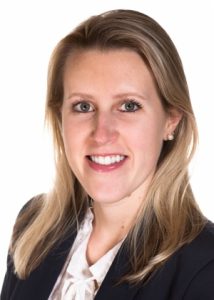 Samantha O'Leary, newly a partner at Southeast Venture, has more than seven years of experience in architectural design. She is a registered architect in the states of Tennessee, Texas, Indiana, North and South Carolina. She's also a member of the American Institute of Architects. Since joining the team in 2014, O'Leary has worked on a variety of projects in multi-family, mixed-use, urban infill and community-focused projects such as schools, fitness centers and recreational spaces. With her experience in these areas as well as master planning, project management and site planning, O'Leary is a great asset to the Southeast Venture design team.  
Here's what Samantha had to say about Southeast Venture, Nashville and the commercial real estate industry:
How do you feel about your new status as a partner with Southeast Venture? 
I am truly honored to be a partner with Southeast Venture Design and to work alongside an amazing team of designers. Iain, Beau, Nathan and I have a lot of momentum moving forward as partners and we have high aspirations for the firm. I am excited to be a part of this growth and for the opportunities we can help create for the team. 
What is your favorite project that you've worked on with Southeast Venture so far?
It is hard to choose just one, but I enjoyed the complexity of Belcourt Village. Located in the heart of Hillsboro Village, this mixed-use project includes 10,000 square feet of retail, 24,000 square feet of office and 28 residential units with a below-grade parking garage (just over 200 total parking spaces). There was a lot to fit into this 0.90-acre site. I enjoyed the challenges along the way and the overall success of creating a great space for a variety of tenants in the Hillsboro Village neighborhood. 
Fun Fact: While visiting Nashville for the first time back in 2014, I had dinner in Hillsboro Village at the former Sam's Sports Bar & Grill. Who knew a few years later I would be the Project Architect on Belcourt Village, located on the lot that once was the parking lot for Sam's?
What are you most passionate about professionally? 
Learning. When I was in college at Auburn University I opted for a dual degree in architecture and interior architecture because I wanted to learn everything I could and make the most of my education. Throughout my career, that passion has made me love how each project is different from the last and has its own set of challenges. I am constantly learning and growing as an Architect and I will continue to grow as a leader.  
What are you most passionate about personally?
Staying active is an important part of my life. I am an avid tennis player and am always trying to improve my game. I also enjoy playing golf, running the capitol steps and squeezing in a workout before work.   
What would be your personal motto?
"Always go with the choice that scares you the most, because that's the one that is going to help you grow." – Caroline Myss