Partner Profile: Jimmy Pickel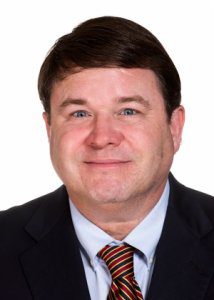 Jimmy Pickel joined Southeast Venture in 2000 as a commercial real estate specialist and is one of our newest principals, as of April 2020. Jimmy has been involved in virtually all aspects of the commercial real estate business, but he specializes in business relocation, client site selection and acquisition, commercial land sales, urban in-fill redevelopment, assembling and rezoning of commercial property, and industrial and office leasing and sales.

Here's some insights from Jimmy on Southeast Venture, Nashville and the commercial real estate industry:
What changes have you seen in the commercial real estate industry over the years?
The most notable changes have been the significant growth in the Nashville Metropolitan Statistical Area and major redevelopment in Nashville's downtown and its periphery neighborhoods such as Germantown, The Gulch, SoBro, Wedgewood-Houston, and 12South.  
What trends are you seeing in commercial real estate now?
In Nashville particularly, with the city's growth and popularity, there has been an abundance of out-of-state and international investors and developers interested in investing in commercial real estate here. 
What has been your favorite thing about your time with Southeast Venture?
It is the comradery. I truly enjoy working with all of the principals, brokers, property managers, architects, interior designers and accountants at our company. There is a very high level of mutual respect, friendliness and trust among all of the team at Southeast Venture. 
What project(s) are you most looking forward to this year?
I am looking forward to closing some land and improved property listings which are under contract. Additionally, continuing to find value-add commercial real estate purchase opportunities for my clients and serving existing client relationships (both purchaser/tenant representation and seller/landlord representation), as well as gaining new client relationships.
Where do you think Nashville's commercial real estate is headed in the next five+ years?
I am a big believer in Nashville! I believe that the Nashville Metropolitan Statistical Area will continue to grow and that our commercial real estate growth trend will continue at a greater pace and a stronger growth pattern than most metropolitan areas in America. Specifically, I believe that there will be significant activity in multi-family, office, medical office and industrial (particularly warehousing and distribution facilities of all sizes).