Partner Profile: Greg Coleman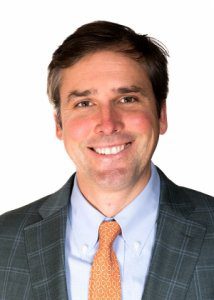 Greg Coleman joined Southeast Venture in 2011 and recently became a principal at the firm. He specializes in office and retail leasing, representing both tenants and landlords, and in investment sales. Since 2005, Greg has served diverse clients ranging from local independent companies to large national corporations and has participated in multiple regional and national office relocations. His accolades include being awarded the Nashville Area Chamber of Commerce Stellar Achiever Award and being nominated for the Nashville Emerging Leader Award (Nashville Area Chamber of Commerce), the Rising Star Award (NAIOP) and the Horizon Award (Cassidy Turley).

Here's some insights from Greg on Southeast Venture, Nashville and the commercial real estate industry:
What changes have you seen in the commercial real estate industry over the years?
There have been quite a few changes since I entered the business in 2005. The Nashville market is just bigger – there are bigger companies developing bigger projects. It used to be that you knew everyone who did business in Nashville and what they were doing. We still try to, but it has become a challenge to keep up with everything!
What trends are you seeing in commercial real estate now?
Co-working, flexible workspaces and flexible working hours are all trends that will continue to develop in the industry. Companies seem to be more and more in tune with helping their employees find healthy work-life balances.
What has been your favorite thing about your time with Southeast Venture?
I joined Southeast Venture in 2011 and it's been nothing but good times. I have to say that moving into our new office building late last year has been my favorite so far. It's an awesome space.
What project(s) are you most looking forward to this year?
Watching the mixed-use Alexander property on Buckner Road in Spring Hill develop. It is really going to be a breath of fresh air for the community and will greatly benefit the look, feel and flow of the town. One goal is to create a gateway to Cool Springs so the communities can really come together. We're excited to be working with the Alexander family on the project.
Where do you think Nashville's commercial real estate is headed in the next five+ years?
I believe it will continue to boom, especially in the central business district downtown. There is simply too much momentum right now for it to slow down.