Top CRE firm Southeast Venture Adds Two New Brokers to its Team
Stephen Crawford Brings Over 20 Years of Experience to the Company and Greg Barro brings a diverse professional background.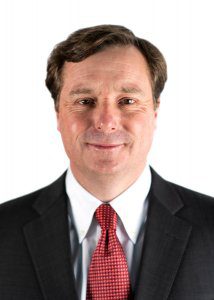 NASHVILLE, Tenn. – December 2, 2019 – Leading commercial real estate and design firm Southeast Venture announced today that Stephen Crawford and Greg Barro have joined the company as brokers. They have joined one of the top 10 commercial real estate firms in Nashville ranked by sales volume and lease volume. Crawford will focus on land sales and acquisitions, planning and development, hospitality development, hotel site selection and sales, master-planned communities and planned unit developments. Barro is interested in light industrial properties and site selection for developments.
"We're excited to welcome new members to our phenomenal team," said Southeast Venture principal Todd Alexander. "Stephen comes with over 20 years of commercial real estate experience and Greg has a wealth of knowledge in a variety of fields. We think they're going to do great work with us."
Crawford graduated from the University of Mississippi with a bachelor's degree in business administration, management and marketing, and he has been a licensed real estate professional since 2001. Prior to Southeast Venture, Crawford founded and operated quite a few of his own companies located in the Gulf Coast market, including wealth allocation and investment management firm Cobalt Investments, private equity fund CAPB Investments, real estate investment and development firm Old Town Holdings, Crawford Realty Group, and most recently, Crawford Consulting –Master planned communities locally and internationally, P.U.D's, Land planning and Brokerage. Crawford also worked on Hurricane Maria redevelopment and recovery efforts in Puerto Rico. He's also a FEMA-authorized Flood Specialist Adjuster. 
Barro graduated from Southern Methodist University with a Bachelor of Business Administration in finance. He also graduated law school from the Louisiana State University Law Center in Baton Rouge, La where he received the Graduate Certificate in Energy Law and Policy. In addition, he completed the International Law program at Jean Moulin University of Lyon III in Lyon, France. He is now a member of the Tennessee State Bar and previously worked at CoStar Group in Washington, D.C. prior to attending law school. 
Crawford, his wife and his two children recently moved to Nashville from the Gulf Coast. Barro comes to Nashville from Louisiana as well.
"I'm truly honored to join such a wonderful group here at Southeast Venture," said Crawford. "I'm hopeful that my experience in many different sectors of the real estate industry, as well as in wealth management, will bring value to our clients, and I look forward to establishing great relationships within the brokerage and business communities."
"It brings me a lot of excitement to be joining Southeast Venture's brokerage department," Barro added. "I look forward to contributing to a highly respected and accomplished group of commercial real estate professionals in Nashville. My goal is to bring creative ideas and professionalism to an increasingly dynamic real estate industry."     
Crawford's other professional involvements and affiliations include serving on the ethics panel of the Gulf Coast Association of Realtors, serving on the board as chairman and director of the Coast Episcopal School in Long Beach, Miss., serving on the board and as director of the Pass Christian Yacht Club "Gulf Yachting Association", serving on the board as co-chairman of the Susan B. Komen Race for the Cure in New Orleans, La., and finally, serving as vice chairman & founding director of the Krewe of SEAHORSE in Bay St. Louis, Miss.
About Southeast Venture:
Founded in 1981, Southeast Venture is a diversified commercial real estate and design services company guided by a mission of "Building Value by Valuing Relationships." The firm provides and coordinates the delivery of brokerage, development, architectural and interior design and property management. This unique, comprehensive approach to commercial real estate offers a cost effective and efficient way of meeting its clients' commercial real estate needs. For more information, visit southeastventure.com, or find Southeast Venture on Twitter @SEVentureCRE.