Partner Profile: Wood Caldwell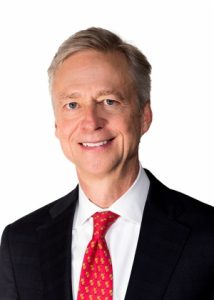 Wood Caldwell, a principal at Southeast Venture, has more than 30 years of experience in commercial real estate development and sales, as well as 7 years in engineering design. Both provide valuable expertise to Southeast Venture's development activities, which include such high-profile projects as 12 South Flats and Silo Bend. Wood joined the team in 1991 and has since specialized in all aspects of site identification and analysis, acquisition, zoning, municipal approvals, design, construction management and marketing. Most recently, Wood was recognized for his prominence in Nashville's development industry on the Nashville Business Journal's 2019 list of CRE Power Leaders.
Here's some insight from Wood on Southeast Venture, Nashville and the commercial real estate industry:
What changes have you seen in the company in the time you've been here?
Our newer principals are driving the firm's vision toward the future. Our experience has gotten so much deeper as well, and we are involved in more development than ever. In addition, our design team has become an integral part of what we do and the services we provide, and our marketing director has also helped to put us on the map.
What trends are you seeing in commercial real estate?
In Nashville, the quality of commercial real estate development has increased exponentially – buildings are more interesting and designed better, overall. We're also seeing movement back toward the urban center, as opposed to when everyone moved outward in the 50s and 60s. The higher density in the urban core brings so much more vitality to the city. 
What has been your favorite project/development in your time with Southeast Venture?
It's got to be Silo Bend. Creating something out of essentially nothing on an abandoned industrial property is very gratifying. The mural on the silo there has become an artistic icon for the city, and the Silo Bend community as a whole has become a focal point for a rapidly developing part of town: The Nations.
What project/development are you most looking forward to in the rest of 2019?
I'm most looking forward to the completion of our new office building. It will be a really creative space, and I know it's going to suit our business very nicely.
What's your favorite thing about Nashville?
I love all the young people here – it's just incredible. It brings a whole new energy to the city and our business.
Where do you think commercial real estate is headed in the next five+ years?
It's going to flatten out, but not dip in any way (unless something drastic happens). Nashville has such a diversified economy, so as long as Nashville is creating jobs, we should be OK. There will be more of a focus on affordable housing and making more equitable options available as the cost of living rises throughout the country.