HealthSpring's MetroCenter Campus Sells for $36.4M to Los Angeles Investment Company
Southeast Venture partnerships developed and owned property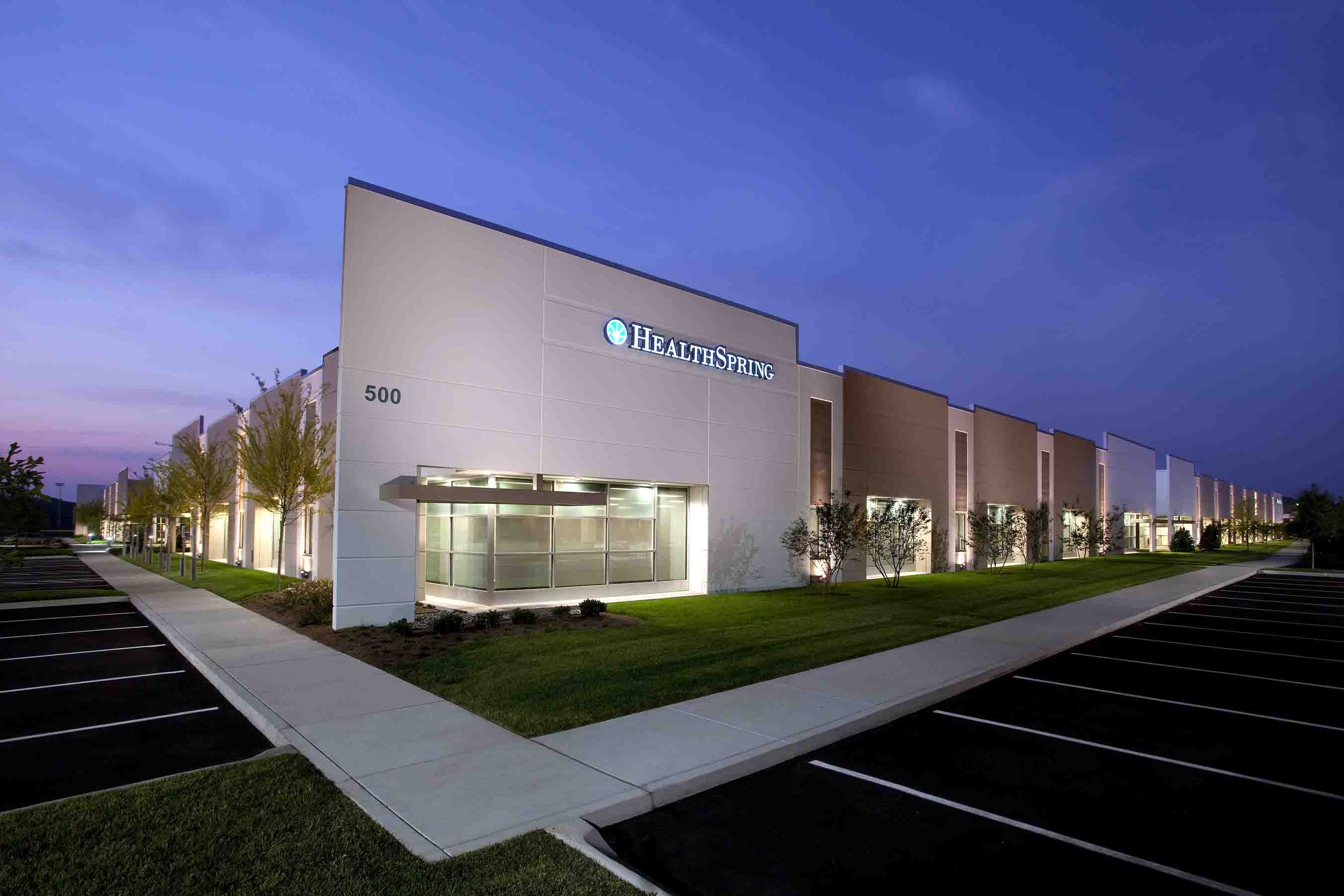 Los Angeles-based real estate investment company Griffin Capital Corporation has purchased the HealthSpring MetroCenter campus for $36.4 million, Southeast Venture officials announced today.
The two 72,163 and 98,352 square-foot office buildings, at 500 and 530 Great Circle Road in Nashville, were sold by partnerships controlled by Southeast Venture, a local diversified commercial real estate and design services company that designed and developed the property.
This is Griffin Capital's first purchase in Nashville.
"It is a great time to invest in Nashville, and this campus is an ideal acquisition for our firm," said Don Pescara, managing director of Griffin Capital. "We really like the combination of an attractive, new, build-to-suit real estate property, located in a dynamic, growing market, coupled with the long term lease to such a creditworthy company—that stability of cash flow is what we and our investors are looking for."
"We're very pleased with this investment and hope to find others with similar characteristics," Pescara added.
The first phase of the HealthSpring campus opened in August 2011. The second phase of construction completed on time in May 2012. The project sits on just over 21 acres on Great Circle Road overlooking Amulet Lake.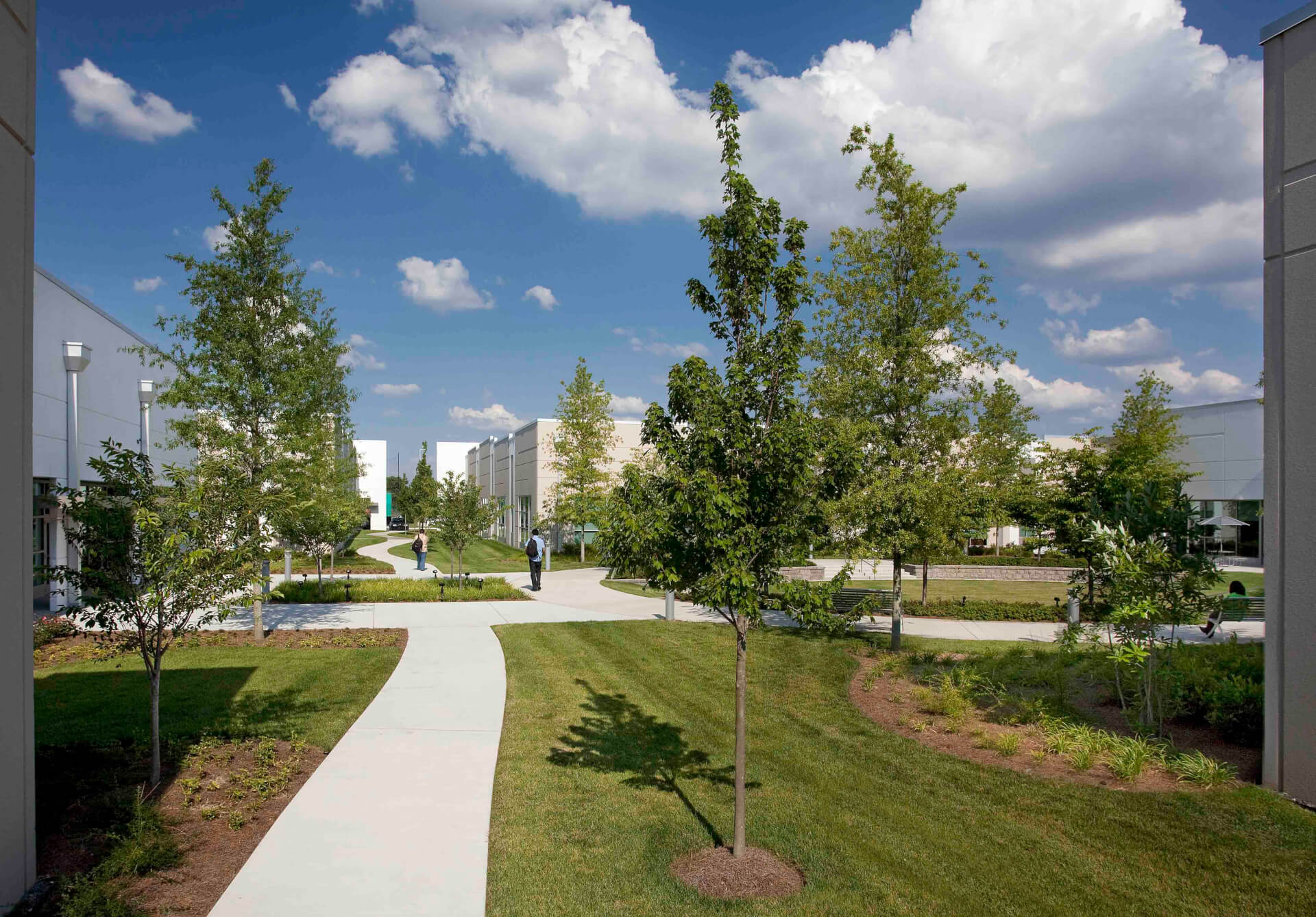 "We bought this land in MetroCenter in 2007 with an eye towards developing a build-to-suit facility. Bringing an out-of-state investor into Nashville with this sale really validates our decision to invest in the MetroCenter submarket," said Cam Sorenson, principal for Southeast Venture. "With its attractive proximity to downtown Nashville, MetroCenter is well positioned to capture more businesses that require high-density office environments. We're excited to continue to help this area grow and flourish."
The one-story HealthSpring facilities are located on a campus with ample green space and a 997-space parking area. The two U-shaped buildings mirror each other, with a connecting courtyard in between that serves as an inviting public space where employees can gather for events, lunch or meetings.
HealthSpring, which was acquired by Cigna Corp. in January 2012, uses the campus as the primary location for more than 1,000 of HealthSpring's 3,600 employees.
CB Richard Ellis Brokers Douglass Johnson and Steve Preston assisted Southeast Venture in the sale.
"There was phenomenal interest from numerous U.S. and global investors for HealthSpring's office campus, reflecting a continued flight back into the net lease property sectors. Long-term leased, mission-critical facilities located in strong markets like Nashville, are highly desired as they offer investors secured and stable yields over an extended period," said Johnson. "Private capital and institutional investors alike are taking advantage of cheaper and more abundant capital, creating a very competitive environment for the best income producing properties."
Southeast Venture's property management arm will continue to handle the property's long-term operation and maintenance.
Less than 30 acres of undeveloped land remain in MetroCenter, which is less than 10 percent of the business park's total usable land of approximately 650 acres.