2013 Sectors Outlook
Survey: Office tops the insiders' list of the most promising sectors
(third of three posts)
This is our last post detailing the results of our CRE survey. Responders were asked to predict how each sector of Middle Tennessee commercial real estate would perform in 2013 compared to 2012.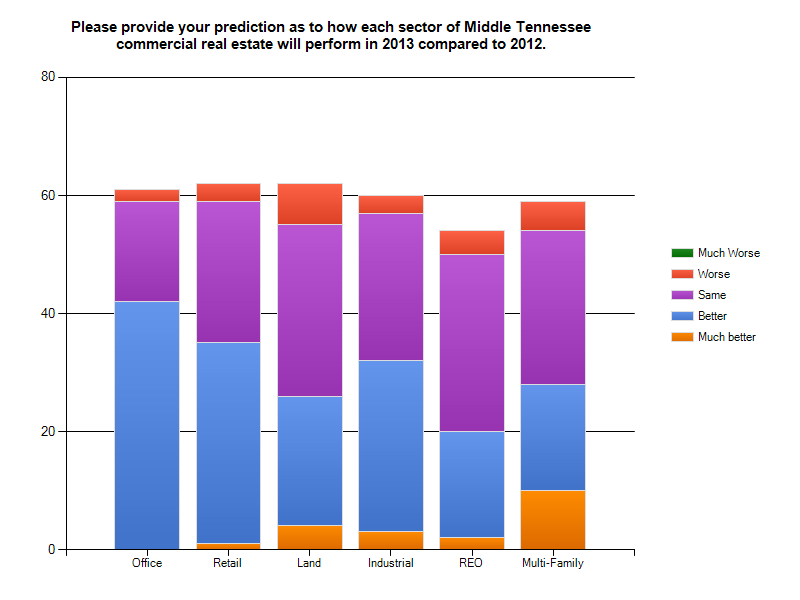 Office topped the list of commercial real estate sectors, with 69 percent of responders predicting that the office sector will perform better in 2013 than last year. Retail and industrial sectors were also viewed favorably, with 56 and 53 percent expecting better or much better performances in 2013, respectively.
The sector with the most promise in last year's survey, Multi-family (with 79 percent predicting a rise in 2012 activity), is mostly expected to remain the same in 2013, with 44 percent of survey takers predicting the same year-over-year activity.
Most responders believe that real estate-owned (56 percent) and land sectors (47 percent) will remain constant in 2013.
Check out the 2013 Sales Outlook.
Check out the 2013 Leasing Outlook.