H.G. Hill Realty Company & Southeast Venture Purchase Additional Land for 12 South Lofts Project
Development to bring high-end apartments, retail to 12 South neighborhood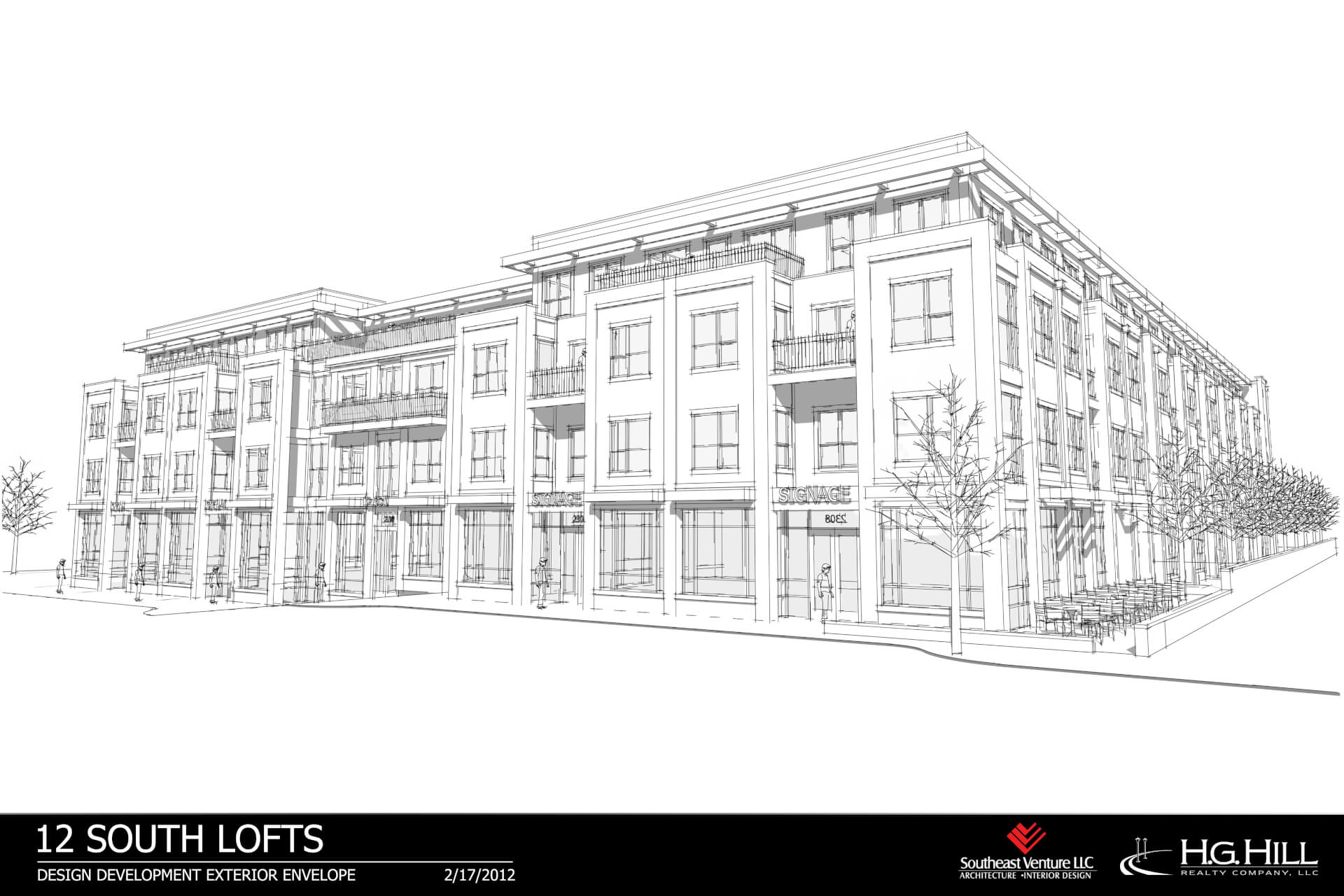 H.G. Hill Realty Company and Southeast Venture have purchased two additional sites totaling 0.4 acres for use with the planned retail/multi-family building in the 12 South neighborhood.
The additional land immediately north of the original 0.8-acre site at 2310 12th Ave. S. will give the project a total of 1.2 acres. The building will be a mixed use development comprised of 90 luxury rental apartments and 9,800-square-feet ground floor retail. The apartments will consist of primarily one-bedroom units.
Located next to 12 South Taproom and Grill, the project includes a 98-space below grade parking garage for residents, and 48 surface spaces for retail patrons. The development will be executed through a joint venture between H.G. Hill Realty Company and Southeast Venture. Southeast Venture's architectural and interiors department will be carrying out the building's design.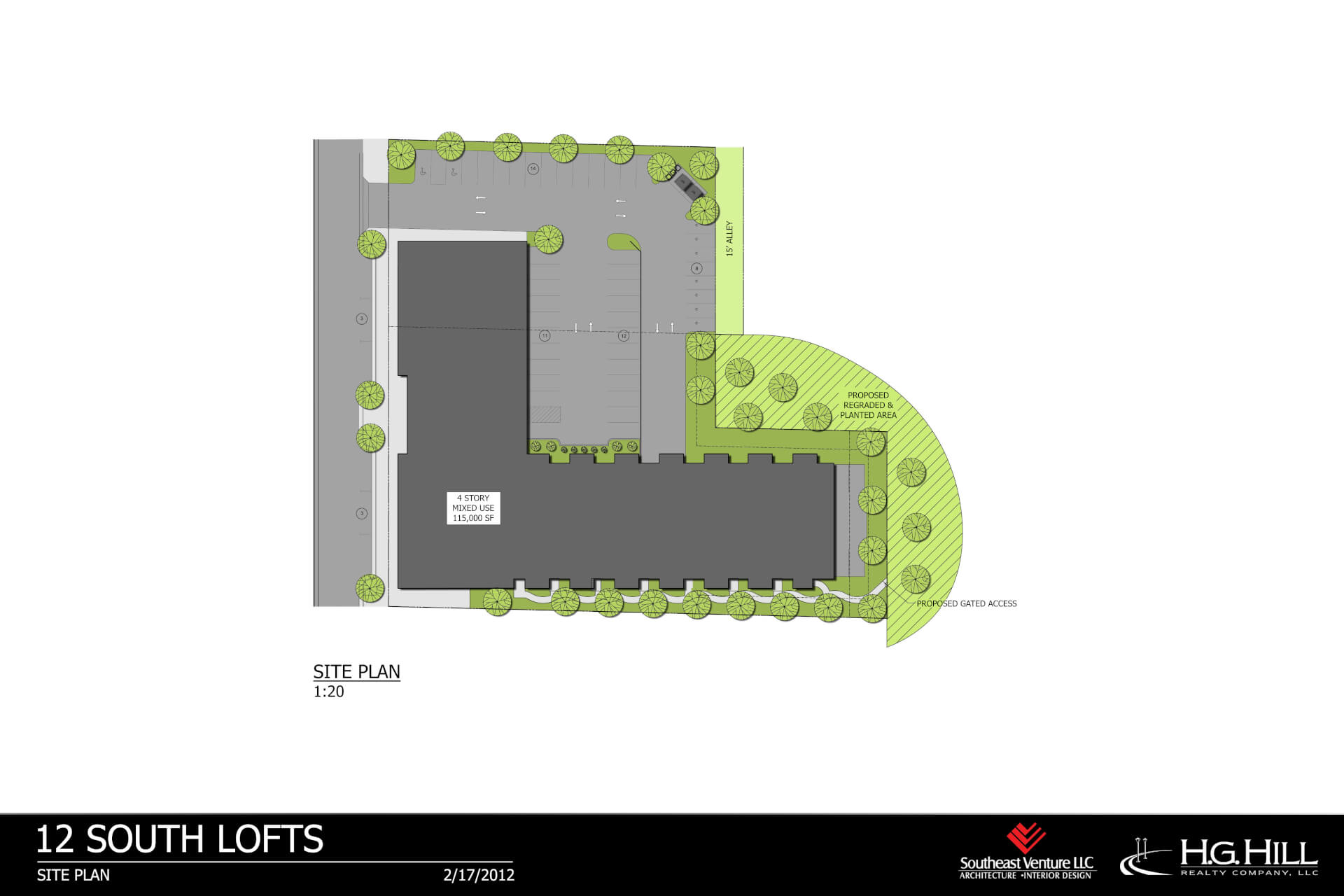 Work on the project is expected to start in mid April, with completion set for the summer of 2013. We look forward to working with H.G. Hill Realty on the development of this property, and hope to create a building for the residents of the 12 South neighborhood that's unique and true to the area.
To read more about this project, check out our earlier entry.