H.G. Hill Realty & Southeast Venture to Build Mixed Use Building in 12 South Neighborhood
The multi-family and retail project will be developed through a joint venture between the two local commercial real estate firms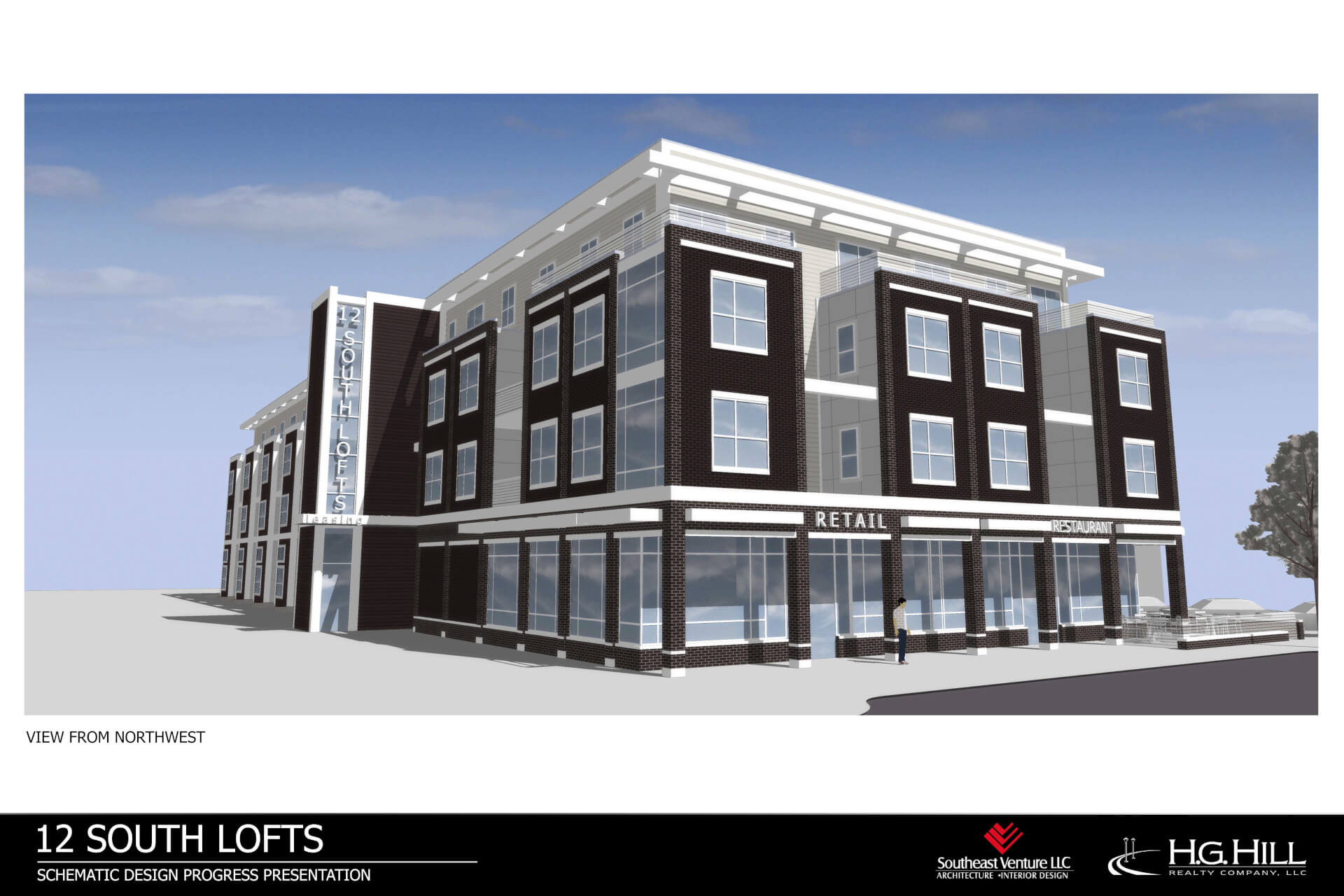 We are pleased to announce today that H.G. Hill Realty Company and Southeast Venture have purchased 0.82 acres in the 12 South neighborhood from Middle Tennessee Roofing Co., Inc., and plan to design, develop and lease a mixed use, retail, multi-family building on the site at 2310 12th Ave. S.
Located next to 12 South Taproom and Grill, the new building will be a mixed use development comprised of 67 luxury rental apartments and 4,200-square-feet ground floor retail.
The addition of high-end apartments and retail space will fill a much-needed niche in the 12 South neighborhood. We expect construction to begin on the project in April 2012, with units being ready for occupancy in spring 2013.