Ashley Bishop Joins Southeast Venture as a Land Broker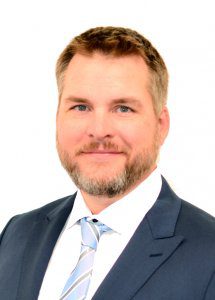 Nashville-based commercial real estate brokerage, development and design firm Southeast Venture today announced the addition of Ashley Bishop to its brokerage team.
Specializing in site selection and land sales, Bishop will work with multi-family, retail, industrial and hotel developers to analyze the market, location, site and legal landscapes, allowing developers to make informed decisions about site selection across Middle Tennessee. 
"Ashley worked with us previously from 2011 to 2016, and we are thrilled to have him  back on our team," said Greg Coleman, principal and managing broker at Southeast Venture. "With his extensive experience in brokerage and development, I have no doubt he will continue to be an asset for Southeast Venture."
Bishop has more than 20 years of experience in real estate, specifically in assisting clients with commercial and residential development site selection. He is a Certified Commercial Investment Member (CCIM) and a member of the Urban Land Institute (ULI). Bishop worked at Southeast Venture before founding his own company, Site Selection Tennessee, in 2016. He served as its principal broker, building a reputation as one of Tennessee's leading site selection specialists. Bishop will move on from the company to work with Southeast Venture. 
"For me, the client should always come first, and Southeast Venture has always ensured that the client stays at the forefront of all they do," said Bishop. "I couldn't be more excited to be working with such a dedicated team, and I look forward to getting started."